New Releases For March 6, 2012
What you need to hear, and what you should avoid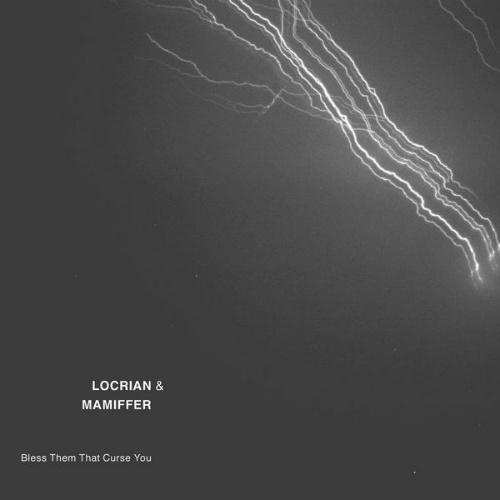 Album of the Week:
Locrian & Mamiffer, Bless Them That Curse You (Profound Lore):
The ampersand on the cover of this album is key to the music inside. This isn't your usual underground metal split CD, in which a couple of bands amicably contribute a couple of their own songs. Instead, and in much more unorthodox fashion, two of the finest experimental bands working today, California's Mamiffer and Chicago's Locrian, have joined forces to create a truly collaborative album. Further enhanced by the contributions of Brian Cook of Russian Circles and Alex Barnett from Oakeater and co-produced by Randall Dunn (Sunn O))), Earth, Sabbath Assembly), the resulting full-length achieves a rare feat: a sublime commingling of two exceptionally talented bands that retains all the characteristics of both bands, but ultimately winds up creating something entirely new and original.
For the uninitiated, Mamiffer is the project helmed by former Isis guitarist Aaron Turner and his wife, pianist Faith Coloccia, and their music has tended to be on the minimalist side of things, echoing both contemporary classical and ambient drone. Locrian, meanwhile, is comprised of guitarist André Foisy, keyboardist Terence Hannum, and drummer/tape manipulator Steven Hess, and over the course of the last few years have shown enormous promise, combining such influences as doom metal, black metal, krautrock, dark ambient, and psychedelic music. Consequently it's fairly easy to pinpoint who's doing what on Bless Them That Curse You, but the entire 51 minute listening experience is so fluid and entrancing that the whole is far and away greater than the sum of its parts. Take the extraordinary "In Fulminic Blaze" (MP3), for example; chanted vocals give way to a sparse arrangement of tenderly plucked acoustic guitar, insistently hammered piano notes, and tom tom beats, gracefully building to a crescendo until achieving a startling physicality, toms and cymbal crashes commingling with distorted guitar, dissonant horns, and those chanted vocals coming full circle. There's not much to it, but at the same time it's as stirring an epic as any straight-up metal song.
It makes no sense to go into great detail about how each of the six tracks on the album sound. They waver between ethereal ambience and surprising dynamism, veering from innocence to darkness ("Corpus Luteum" is a perfect example), pastoral to just plain dank. However, you can't assess Bless Them That Curse You without highlighting the extraordinary, 20 minute suite "Metis/Amaranthine/T​he Emperor", which at first centers around a gorgeous piano and vocal performance by Coloccia, and then ever so slowly morphs into something altogether darker and harrowing. It's a shattering climax that, for all this album's daring, catches you off-guard, the high point of an already accomplished record. When highly creative musicians collaborate like Locrian and Mamiffer have, you always wish for an end result as rewarding as Bless Them That Curse You is. It'll easily appeal to anyone interested in experimental music, yet at the same time it's never too arch. It might be given the "avant-garde" tag, but it's as accessible, as inclusive an avant-garde album as you'll ever find.
Purchase the CD at Profound Lore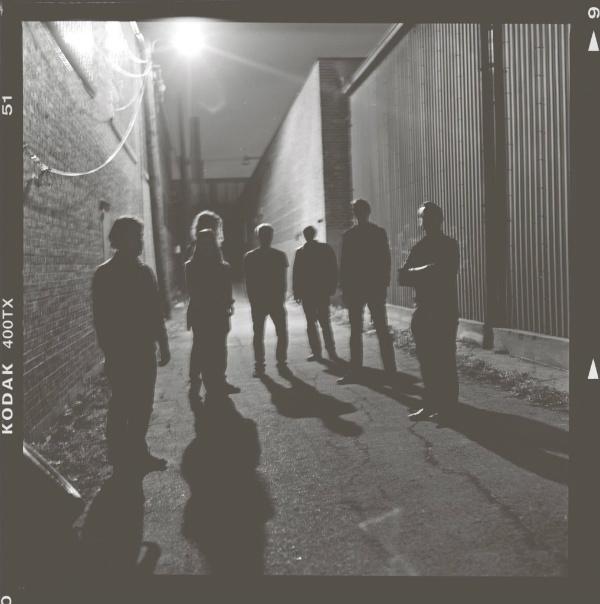 Also out this week:
Cult Cinema, Iscariot (Siege Of Amida): An interesting debut EP by the London band, combining lurching hardcore grooves, dissonant noise rock, expansive post-metal touches, and some good, old-fashioned thrash metal underneath it all. The vocals need a little more personality, but aside from that this is quite a pleasant surprise.
Diabolus In Musica, The Wanderer (Napalm): This symphonic metal band might be from Spain, but they sound so generic, you can hardly tell. The one exception on this album is the stately "Allegory of Faith, Innocence, and Future", which is accentuated by Spanish guitar, but that's not enough to save this record from being just another product cranked off the Napalm Records assembly line.
Every Time I Die, Ex Lives (Epitaph): The Buffalo band is back with a sixth album of the same raucous hardcore they became known for in the 2000s, and nothing has changed at all in Every Time I Die's approach. A lot of fans will love the hyperkinetic energy – these guys absolutely destroy in a live setting – but the songwriting's starting to get on the stale side. Sure, the intensity's there, as are the clever lyrics by hollering frontman Keith Buckley, but aside from the excellent "Indian Giver", this album pales in comparison to 2005's Gutter Phenomenon and 2007's The Big Dirty.
The Firstborn, Lions Among Men (Rastilho): The fifth album by the Portuguese band continues to broaden their musical scope, and like The Ocean, the crushing, epic metal side of their music is offset nicely by sly melodies and exotic touches. This is one long album, though, and requires patience.
Hail Spirit Noir, Pneuma (Code 666): A beyond-weird mixture of black metal, retro '70s prog, and psychedelic rock, this album by the Greek band is jarring, and the way it careens along with you not knowing what's coming next is enthralling. Not all of the experimentation works, but when it does, as on "Let Our Devil Come Inside", "Mountain of Horror" and "Into the Gates of Time", it's as mind-blowing and original as anything you'll hear all year. Stream a couple tracks from the album here.
Heidevolk, Batavi (Napalm): The Dutch band has been putting out consistently good pagan metal since 2005, and their fourth full-length is more of the same. Featuring strong, straightforward songs that never overstay their welcome and the usual robust baritone lead vocals – sung in Dutch – by Joris Boghtdrincker, this mainly appeals to fans of the genre. But if you like plenty of history and folk-derived melodies in your metal, this album has plenty of it.
Pharoah, Bury The Light (Cruz del Sur): I've been an admirer of Pharaoh for years, as the Philly band was making first-rate traditional heavy metal long before the retro thing ever became trendy. Much like Slough Feg on the West Coast, Pharaoh devoutly churns out simple, workmanlike, fist-bangin' metal drawn from both the NWOBHM and the speed metal of Jag Panzer and Helstar, feature a lead singer in Tim Aymar who knows how to convey the kind of vocal power that those old bands used to. Aymar, who is best known for singing in Chuck Schuldiner's Control Denied project, has the kind of old-school, leather-lunged bellow that today's generation of metal musicians seems totally incapable of producing, and once again he's all over Pharaoh's fourth album, every track imbued with his distinct persona. Once again he's supported by guitarist Matt Johnsen and drummer Chris Black of Dawnbringer – a formidable traditional metal band in its own right – whose riffs and beats propel such gallopers as "Castles in the Sky" and "Burn With Me", as well as the standout epic "The Year of the Blizzard". This is a record every metal fan should hear, but if you dig the old stuff especially, this is a must-listen.
Listen to Pharaoh's Bury the Light here. (thanks to the always-reliable Metal Bandcamp for the tip…be sure to bookmark or follow them)
Seas Will Rise, Disease Is Our Refrain (Man In Decline/Anxiety Machine): Passable hardcore featuring former Landmine Marathon guitarist Eric Saylor. If it has one good thing going for them, it's that this punchy little album is a tidy combination of d-beat punk and death metal that manages to not sound like a total rip-off of Entombed for once.
live local music on
Enter your ZIP code to see concerts happening in your area.
Data provided by Zvents
follow msn music