New Release Roundup 8/18/09
This week's new releases include a long-awaited comeback, an unexpected farewell, and the new GWAR album.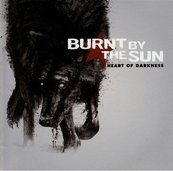 Burnt By The Sun
,
Heart of Darkness
(Relapse): This post-hardcore band was one of the best-kept secrets of the underground for many years. Their albums Soundtrack to the Personal Revolution and The Perfect is the Enemy of the Good mixed grindcore, death metal, hardcore and art-rock dissonance into a crazy but coherent blend, all fueled by Dave Witte's amazing drum skills. But Perfect came out six years ago, and nobody really expected to hear more from these guys. Heart of Darkness is being marketed as BBTS's "farewell album," and it's a hell of a note to go out on. Check it out, and hope they tour behind it.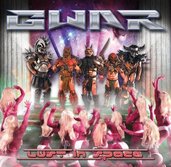 GWAR
,
Lust in Space
(Metal Blade): What can you say? It's a GWAR album. These guys are much more highly-regarded for their live shows than their albums, and this one will probably be greeted by the same apathy, but they've been doing this a long time (25 years, in fact), and they have actually grown as musicians and songwriters in that time period. So look beyond the joke and you might hear some genuinely impressive, thrashy metal being played.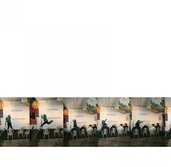 Keelhaul
,
Keelhaul's Triumphant Return to Obscurity
(Hydra Head): Speaking of best-kept secrets and impressive musicianship...like the title says, Keelhaul are not a big name in any scene, but in the hearts of a small, devoted coterie of fans, they are world-beaters. This album combines rhythmic complexity with noisy, off-kilter but still heavy guitar riffs, and there are no annoying choruses to keep you from appreciating their technical skills. Seriously, these Cleveland natives are all about punishing the listener, but in a good way.
Also out this week:
The Accused
,
The Curse of Martha Splatterhead
(Southern Lord): Reunion disc from these semi-legendary 80s/90s crossover thrashers.
Emmure
,
Felony
(Victory): Third album by a surprisingly ambitious CT/NY hardcore band.
Ravage
,
The End of Tomorrow
(Metal Blade): East Coast power metal lifers finally get a serious record deal - these guys have been kicking around forever, and aside from the occasionally troublesome vocals, they definitely deserve to be heard. Oh, and their cover art is the best of the week: Check it out below.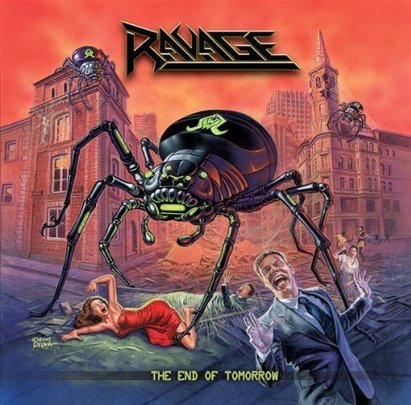 live local music on
Enter your ZIP code to see concerts happening in your area.
Data provided by Zvents
follow msn music