Meshuggah release 'Pitch Black' as free download
Two new tracks hosted by Scion A/V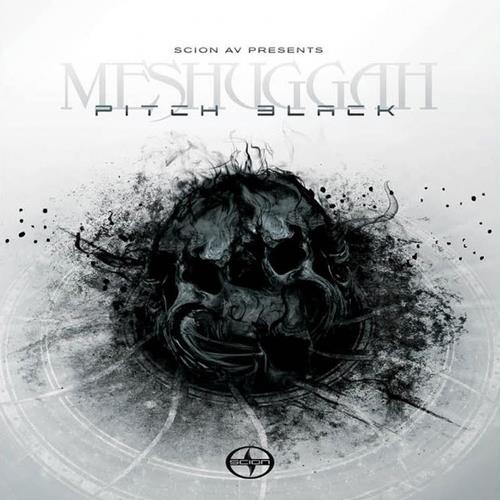 Meshuggah take so much time between albums that if you're lucky enough to get a stopgap release, you savor it. Fans of the Swedish band will be thrilled to know that they've not only gotten such a gift from the band, but the new two-song digital Pitch Black EP has been made available as a free download courtesy Scion A/V.
Originally recorded in July 2003, right around the time the band was recording their masterful I EP, "Pitch Black" is an oddly intriguing little track that starts off with the band's trademark polyrhythms and burping rhythm riffs underneath Fredrik Thordendal's delicately picked notes - that sounds a lot more like drummer Tomas Haake on lead vocals than Jens Kidman - and then it suddenly shifts into a surreal section that incorporates jazz and funk more than you might have expected from the band ten years ago. 
Backing up "Pitch Black" is a live performance of the epic "Dancers to a Discordant System", from the band's 2008 album obZen and recorded in Eindhoven, Netherlands in 2012, on which all the band's best characteristics - intricacy, power, delicacy - are on full display.
If you're interested in daring music regardless of genre, this is worth investigating. If you're a longtime fan of Meshuggah, however, you need this. 
For those interested, Pitch Black will also be available on 10" vinyl on the band's upcoming tour.

live local music on
Enter your ZIP code to see concerts happening in your area.
Data provided by Zvents
follow msn music