The top 50 albums of 2012, #30 - 21
Including several fine albums by long-running bands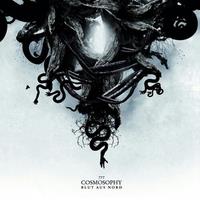 30. Blut Aus Nord, 777 - Cosmosophy (Debemur Morti)
The musical trajectory of Blut Aus Nord's ambitious 777 trilogy has been very fun to watch, from the raw black metal of Sect(s) to the increasing post-rock influence on The Desanctification. On the climactic final installment, sees a martial, industrial, goth-tinged influence dominating the entire record. In fact band leader Vindsval makes more room for subtlety than on any Blut Aus Nord record in the past, alternating from thunderous, ominous tracks to moments of understated beauty. Taken all together as one piece, 777 is a brilliant achievement, but the adventurous Cosmosophy ranks as the band's finest work overall.
29. Converge - All We Love We Leave Behind (Epitaph)
Converge decided to take a simpler approach on their latest album, and to no one's surprise at all, it was one ferocious beast of a record. Stripped of guest musicians and focusing just on the foursome of Jacob Bannon, Kurt Ballou, Nate Newton, and Ben Koller, the band's attack is focused and relentless, especially on the bevy of d-beat-driven tracks (highlighted by "Aimless Arrow"). Although it's not anywhere as ambitious as 2009's near-perfect Axe to Fall – "Coral Blue" does add some welcome variety – this is still the sound of Converge firing on all cylinders, incapable of making ordinary music.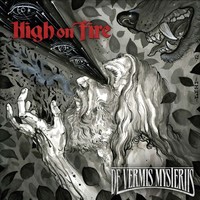 28. High On Fire, De Vermis Mysteriis (eOne)
You know what you're going to get in any new High on Fire album: rampaging heavy metal featuring colossal riffs from Matt Pike, insane, primal drumming from Des Kensel, and gleefully outlandish hesher poetry for lyrics. For all that predictability in song structure, the trio love to tinker with the overall tone of each album, using a different producer every time out. This time they've collaborated with Kurt Ballou, and sonically it's their best sounding album since the Steve Albini-recorded Blessed Black Wings, as Pike's guitar sounds suitably gritty and feral, featuring instant classics "Bloody Knuckles" and "Fertile Green".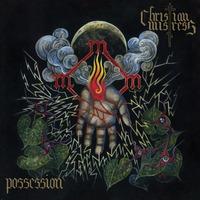 27. Christian Mistress, Possession (Relapse)
After putting out a well-regarded demo and 2010's six-track CD Agony & Opium, Olympia, Washington's Christian Mistress signed with Relapse and finally put out a proper album, which, while not exactly the incendiary heavy metal album people expected, nevertheless showed some good musical growth. With its dry production, Possession continues the no-frills approach of Agony & Opium, but the songwriting is stronger, ranging from hard-charging Killers-style rockers ("Over and Over") to brooding numbers ("Possession"). Singer Christine Davis remains the band's ace card, her raspy voice and unconventional phrasing giving this devoutly formulaic music great character.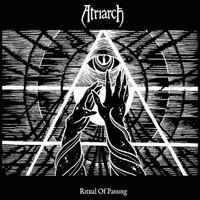 26. Atriarch, Ritual of Passing (Profound Lore)
What sets Portland's Atriarch from their peers is that they take a refreshingly unique approach to extreme music, melding black metal and doom and incorporating a very strong gothic element. The blackened doom aspect of the music appeals innately to metal fans, but the goth gives it tremendous character, as if Bauhaus started sitting in with a bunch of corpse-painted cvltists. Not only does the gothic side of the band add a great deal of atmosphere, but there's a sense of bombast as well, as singer Lenny Smith puts in a schizophrenic performance, tortured, twisted, and often malevolent, a perfect reflection of the songs themselves.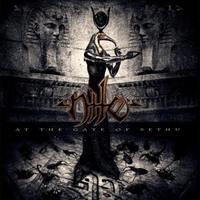 25. Nile, At The Gate of Sethu (Nuclear Blast)
Nile's seventh album is exactly what the band's fans want, and nothing more: brutal, dense, technically staggering death metal featuring thoroughly researched, Egyptology-obsessed lyrics. Only this time around At the Gate of Sethu is their best-written work since 2005's Annihilation of the Wicked, as many of the songs are a lot more dynamic than many would assume. Sure, the bulk of the record is typically crushing, but the smart use of melodies throughout the album make it a lot more innately appealing. These songs don't merely throttle listeners; they stay in your head long afterward.
24. Gojira, L'Enfant Sauvage (Roadrunner)
After a four-year wait between albums, Gojira's follow-up to The Way of All Flesh was was a bit of a curveball, in that the progressive tendencies of the previous two albums were set aside in favor of simply working within a set template. Consequently, there were no real revelations, no "Flying Whales", no "The Art of Dying". Instead, everything was familiar, but rather than simply self-plagiarizing the French band worked within those self-imposed boundaries to try to create something fresh, and indeed the tactic worked, with songs like "Explosia", "L'Enfant Sauvage", and "Liquid Fire" some of the most vital music Gojira have put out to date.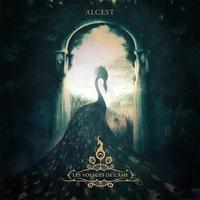 23. Alcest, Les Voyages de l'Âme (Prophecy)
There's a sense of familiarity running through Alcest's third album upon first listen, as Stéphane "Neige" Paut casts aside the dark themes of 2009's Écailles de Lune, throws open the shades again, and focuses on more optimistic, pastoral themes. There are still very subtle hints at his black metal background on several of his songs, but there are also instances where you can sense him fully drifting away from those extreme roots entirely, approaching the amorphous, diaphanous sounds of Sigur Ros and Cocteau Twins. "Beings of Light" is the most significant moment, which Paut says is the closest he's ever come to fully realizing the vision he had for this musical project.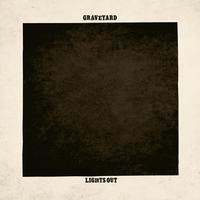 22. Graveyard, Lights Out (Nuclear Blast)
Coming on the heels of the breakthrough Hisingen Blues, Sweden's Graveyard changed their approach. Yes, the band's still obsessed with bringing a heavy dose of psychedelic and blues to old-school heavy metal – "Slayer meets Muddy Waters" was the band's original mission statement – but on album number three they darkened things more than ever. Angry, murky, and part politically motivated ("An Industry of Murder", "The Suits, the Law, & the Uniforms"), there's a very strong sense of foreboding throughout the entire record ("the wolves are at your door dressed as sheep"), offset by a pair of fantastic ballads in "Slow Motion Countdown" and "Hard Time Lovin'".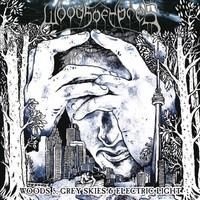 21. Woods Of Ypres, Woods 5: Grey Skies and Electric Light (Earache)
Woods of Ypres were on the verge of a breakthrough after a decade of toiling in the Canadian metal underground. They had a deal with Earache Records, and they had recorded a new album that felt like something singer/songwriter David Gold had been working toward his entire career. And then he was killed on an Ontario highway on December 23 of last year, and now Woods 5 will be a permanent, aching reminder of Gold's tragic death. Because of that, it's still a tough record to get through, but with the perspective of a full calendar year, it remains a very special work. Gold wanted a bigger, slicker, more melodic sound reminiscent of Katatonia, and he and collaborator Joel Violette capture that sound impeccably as an undercurrent of melancholy runs through the entire album. Gold's lyrics were always hokey, but that's what I loved about them, and his words on "Traveling Alone", "Career Suicide (Is Not Real Suicide)", and "Kiss My Ashes (Goodbye)" packed a wallop a year ago, and even more so now. He wanted a big, sad metal opus, and he nailed it. You did it, David.