Yakuza Premiere "The Last Day"
Sixth album out October 16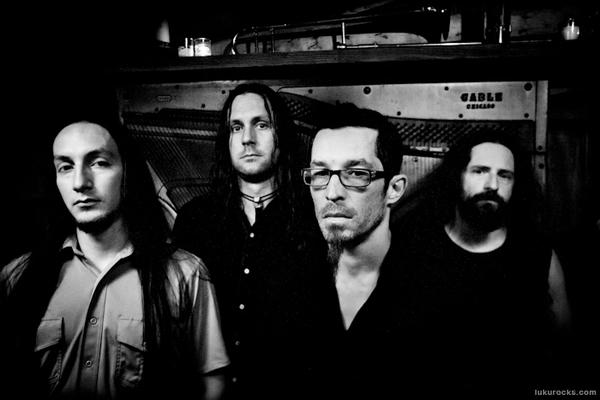 Chicago band Yakuza have been creating adventurous heavy music for more than a decade now, augmenting their thunderous, Neurosis-derived metal with a strong jazz element courtesy of singer/saxophonist Bruce Lamont. Over the years the music has steadily evolved, Lamont ditching the harsh vocals in favor of a more cleanly sung style, the band streamlining its approach to almost Hawkwind-style jams, and 2010 saw Yakuza put out their best record to date, the colossal Of Seismic Consequence.
The band is set to return with their sixth album, which comes out October 16 via Profound Lore. Titled Beyul, it's another curveball from Lamont and company; while the heaviness of the band is never in question, the arrangements on this particular record are more lithe, more dynamic, and at times touch on honest-to-goodness traditional heavy metal for the first time in quite a while. A perfect example of this record's quirky direction is the song "The Last Day", which has just premiered over at Pitchfork. Its structure is simple, the band alternating between chugging, riff-oriented metal in the same vein as Mastodon, then settling into a much slower groove that plays up the more meditative side of Yakuza's oeuvre. The push and pull between the two sides works exceptionally well, Lamont's sax interweaving with Alison Chesley's cello, with Sweet Cobra's Tim Remus and Sybris's Angela Mullenhour providing backing vocals. It's a strangely fascinating track on an excellent album, further cementing Yakuza's reputation as one of the most unique bands in American metal.
Listen to Yakuza's "The Last Day" here.
(photo by Dan Lutger)
live local music on
Enter your ZIP code to see concerts happening in your area.
Data provided by Zvents
follow msn music