The ten best bands at Barge to Hell
Four days and four nights of extreme metal at sea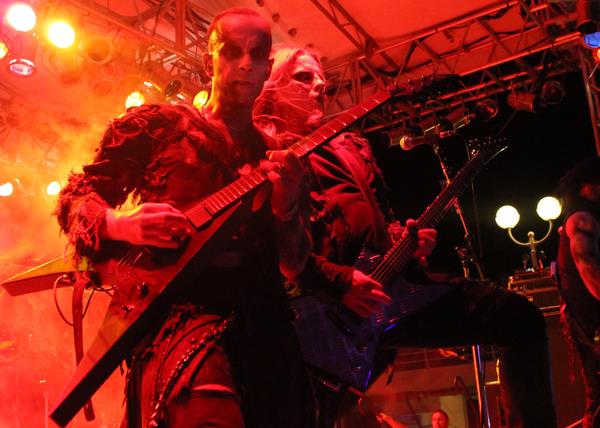 From December 3rd to the 8th, I was lucky enough to cover Barge to Hell, which featured 40 bands and some 1500 metal fans on what was billed as "The World's Only Extreme Metal Cruise". Held on the Royal Caribbean ship Majesty of the Seas, we set off from Miami to Nassau, Bahamas and back for four days and four nights of around-the-clock mayhem. An offshoot of the successful 70,000 Tons of Metal cruise, Barge to Hell's focus was more on death metal, black metal, and thrash, which made for quite the contrast. Seriously, you haven't lived until you've seen Mayhem perform on a pool deck.
These cruises are fantastic for several reasons, the main one being they're fabulously self-contained. All 40 bands play two sets each, on three distinctly different stages all scattered across the 14-story ship: a theater, a small club, and a stage on the outdoor pool deck. You get to see bands that headline big European festivals, with a schedule that runs from ten in the morning to five in the morning, but instead of sleeping in a crowded campground, your cabin is a 60 second walk from the stages. Plus you get to rub shoulders with all the musicians, you get all the food and non-alcoholic drinks you can stuff yourself with, you're in the glorious sun and ocean air, and you get to visit a beautiful port city for a day. If you can afford it – prices for these cruises range from $666 to as high as $3333 per person – it's absolutely worth it.
Personally, I do prefer the variety of 70,000 Tons of Metal, and there were fewer big extreme metal names on Barge to Hell than many had expected, but the good far outweighed the bad. If there was one big negative, though, it was Nachtmystium, whose guitarist and vocalist Blake Judd went AWOL before his band's Thursday night set, only to show up at two in the morning and stagger through a few songs to avoid a breach of contract before calling it quits. It was an incredible display of amateurishness at an event that prides itself on its professionalism, and a huge disappointment to the fans of Nachtmystium who were looking forward to seeing them. Respect for the band took a nosedive that night.
Aside from that, though, all the other bands did their part, some were better than others of course, and I've singled out the ten most memorable performances on Barge to Hell, followed by a fun little photo gallery courtesy photographers Albert Mansour and Darcy Begrand. So here they are, in alphabetical order…there's no point ranking them, but that said, the best band of the cruise was a slam dunk.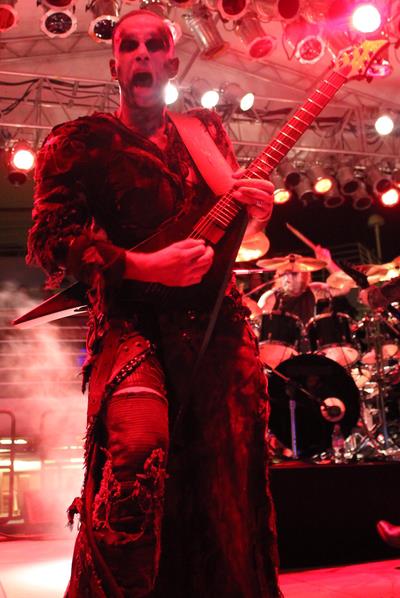 Behemoth
Behemoth are more popular than ever now, and are on the verge of major global success, so what a treat it was to see them play twice in such an intimate setting. Frontman Nergal, who recently beat cancer, is looking trim and very fit these days, and you can tell he has a new lease on life in the way he led his band through two sensational sets. Whether it was the calling card "Conquer All", which takes on an even bigger meaning for Nergal these days, the throttling "Slaves Shall Serve", or the towering "Ov Fire and the Void", the foursome were imposing and triumphant. And best of all, not without a sense of humor, capping off their poolside set with a cover of Turbonegro's "I Got Erection".
Enslaved
Without question Enslaved were the finest band on the entire cruise. Not only did the Norwegian quintet impress mightily with their impeccable blend of black metal and progressive rock, but their two sets were completely different from each other, one featuring such older gems as "Convoys to Nothingness", "Ansuz Astral", and "Fenris", the other highlighted by incredible performances of "Isa", "Return to Yggdrasill", and their scorching cover of Led Zeppelin's "Immigrant Song", the latter clearly waking up Thor, as lightning started striking far off in the nighttime distance during the song.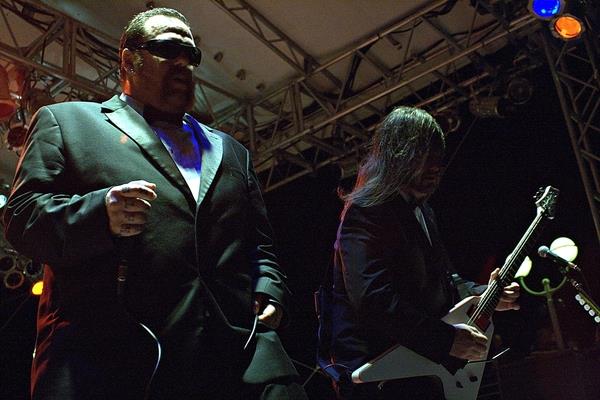 Exodus
Exodus stole the show at the first 70,000 Tons of Metal, and they were the unofficial party hosts yet again, kicking off the cruise in style at the theater on Monday, and then ending it in hilarious fashion on Thursday, all five members sporting rented tuxedos and bringing out the likes of Sepultura's Andreas Kisser and At the Gates' Tomas Lindberg to help perform a good handful of tracks from the classic album Bonded By Blood.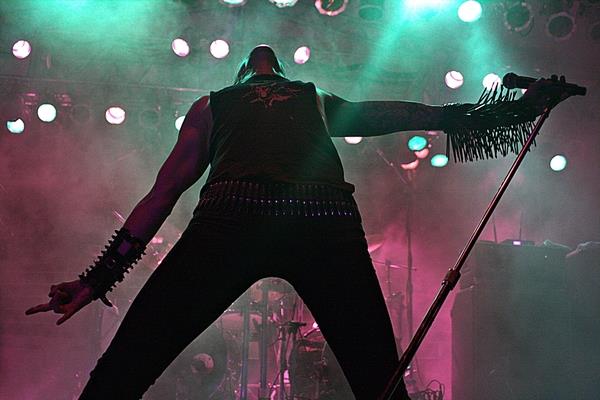 Kampfar
The Norwegian pagan black metal band have always mildly impressed me on record, but seeing them live was revelatory. Led by flamboyant, corpsepainted singer Dolk, he of the bare chest, flowing blond hair, and Kerry King spikes, they proved to be a fantastic live act, both sets highlighted by the terrific song "Ravenheart".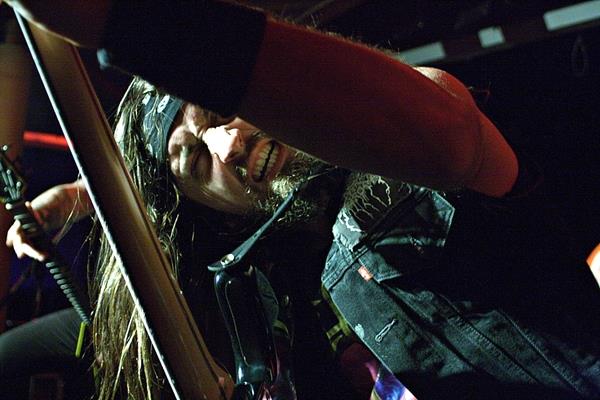 Municipal Waste
On a cruise a bit too overloaded with death metal bands, thrashers Municipal Waste were a breath of fresh air. Weirdly, while European bands were given the best time slots, the fun-loving Americans had to play at such ridiculous times as 11:15 PM and 2:15 AM, but they nevertheless stole the thunder of mediocre acts like Moonspell with a pair of raucous, often hilarious sets. Their club set had the audience creating a bumper cars-style lounge chair mosh pit on the dance floor, while singer Tony Foresta said during their pool deck set that it was the drunkest he'd been onstage in years, though his vocals remained spot-on. "I puked five times today so far!" he hollered proudly.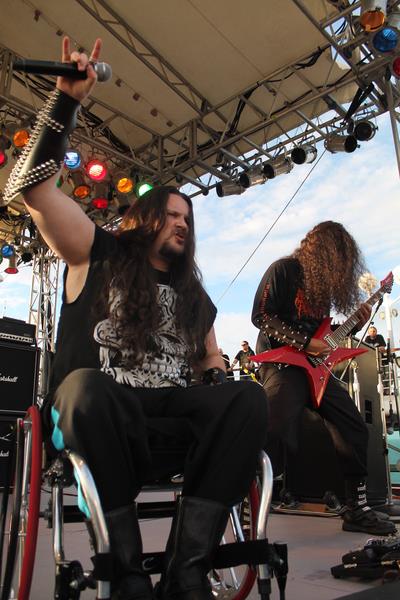 Possessed
Thrash metal greats and death metal innovators Possessed might be reduced to Jeff Beccera and a handful of backing musicians these days, but these guys can still play, and Beccera, who's been in a wheelchair for the past 18 years, remains a gregarious and likeable frontman. Of course, the band played selections from Beyond the Gates and the all-time classic Seven Churches, which thrilled the big crowds that showed up to see them at both their sets. Possessed still rules, it's great to see Beccera still flying the flag, and it put a smile on my face to see so many other people so happy to see them play.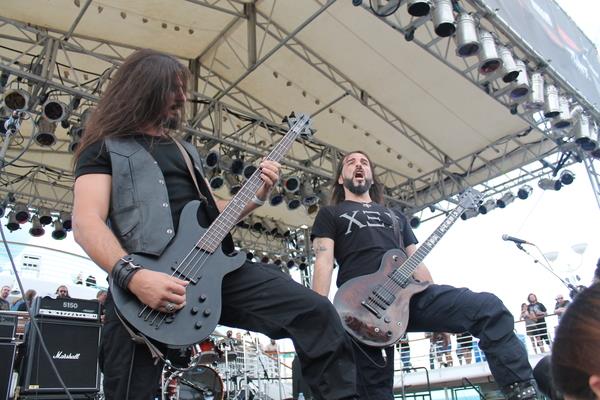 Rotting Christ
Some black metal musicians are meant to remain underground, and others are simply born to play to big crowds. Rotting Christ have always been one of the most charismatic bands in the genre, and their poolside show, in front of a big crowd on a beautiful afternoon, was stupendous as a result, and very well received by those who showed up to see them. Frontman Sakis Tolis remains a brilliant frontman, and he worked the crowd expertly.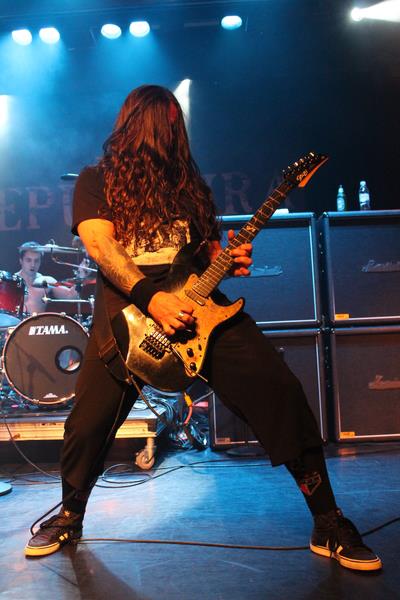 Sepultura
I'm not a big fan of Sepultura's post-Max output, and had no idea they still mattered to so many people, because they were by far the most popular band on the entire cruise. The venues were jam-packed every time out, the photo pit crammed with photographers from around the world. Wisely, the band focused on their older material, which went over huge, the second set devoted primarily to the Chaos A.D. album (though the highlights for me were "Beneath the Remains", "Inner Self", and "Arise"). The real revelation was 20 year-old Brazilian drummer Eloy Casagrande, who is quite simply the best young metal drummer I have seen in many, many years, an absolute marvel to watch.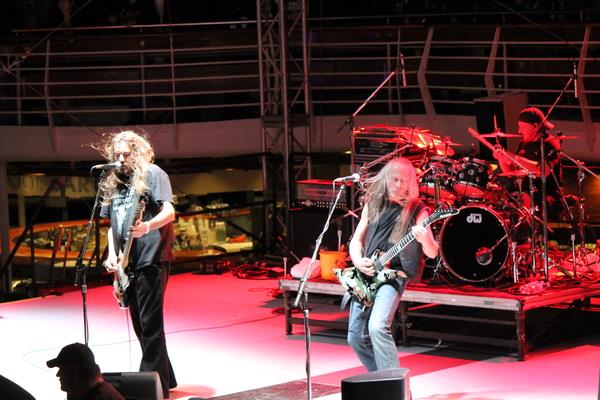 Sodom
Tom Angelripper and Sodom always deliver. They're the Motörhead of thrash metal; you know exactly what to expect from them each time out, they're total pros, and you're never disappointed. "Burst Command Til War", "Agent Orange", "Deathlike Silence", the cover of "Surfin' Bird", whatever the song, you know it's going to sound filthy, raucous, and unmistakably Sodom.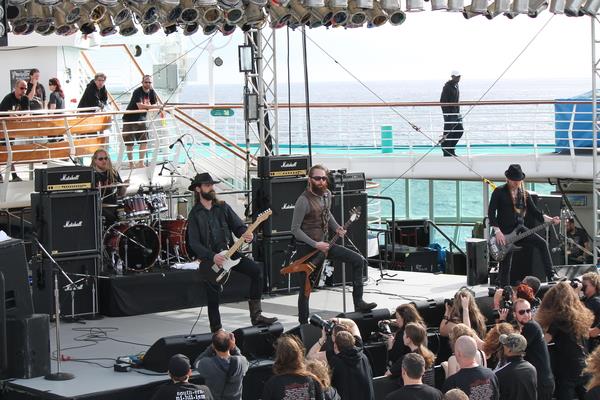 Sólstafir
The Icelandic band that left me smitten in a church hall in the Netherlands eight months earlier proved yet again why they're one of the best pagan metal bands in the world today. Intense, throttling, and gorgeously melodic, the foursome tore through the 12-minute "Ljós í Stormi" and followed it up with the achingly beautiful "Fjara", one of the few bands on the entire cruise to juxtapose evocative melodies with extreme metal.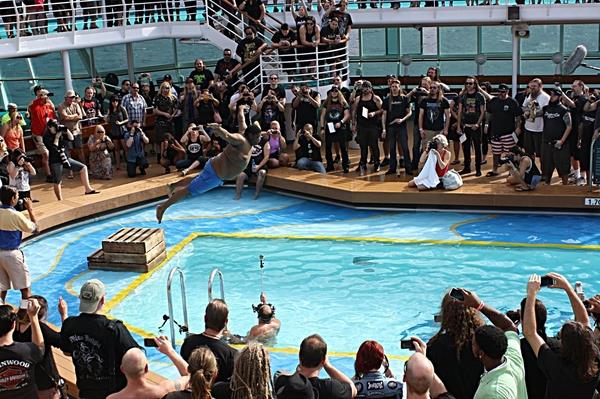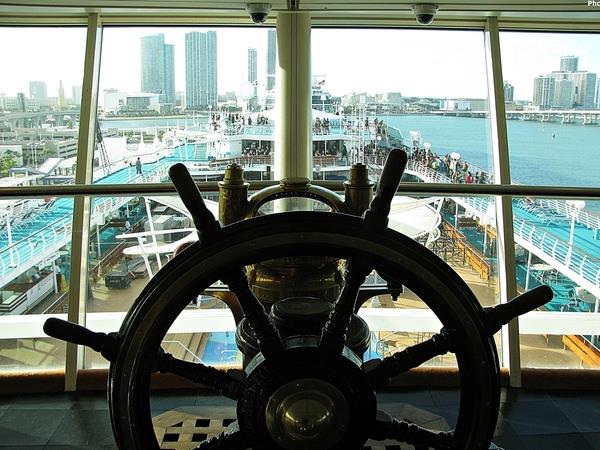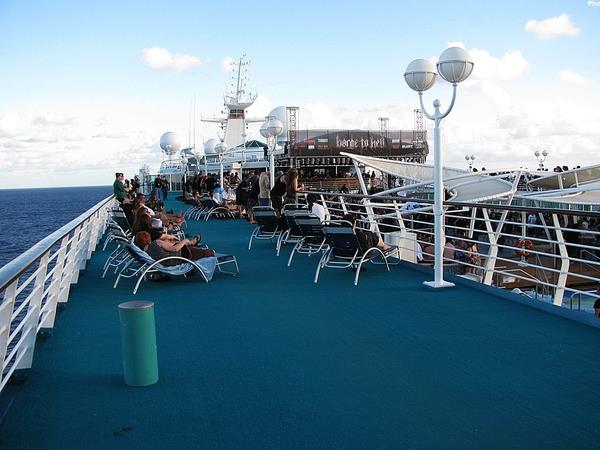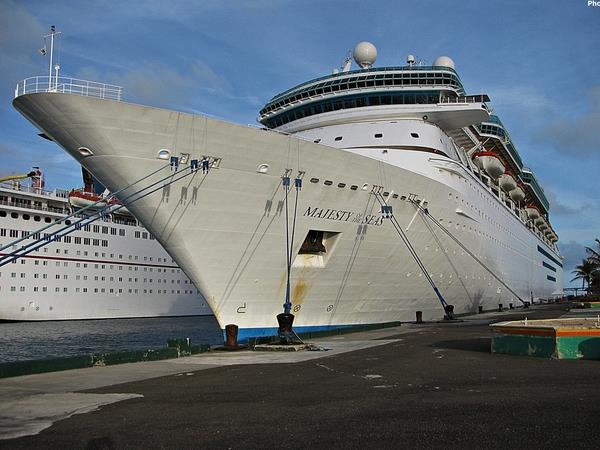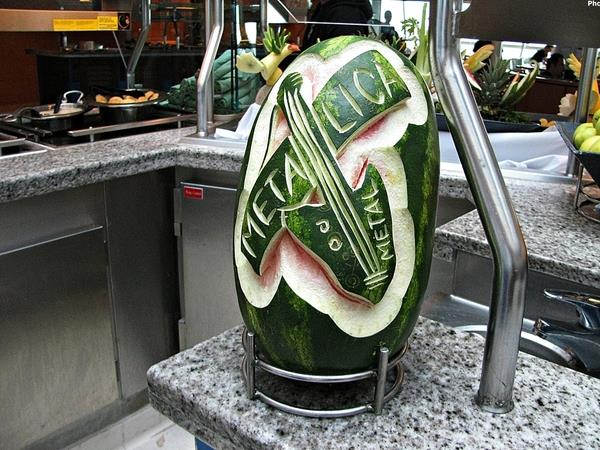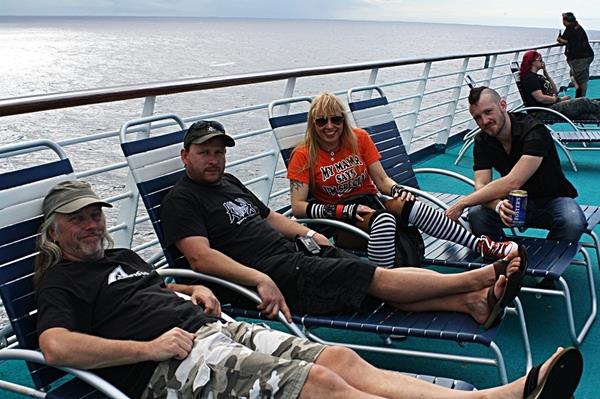 Above: Holy Moses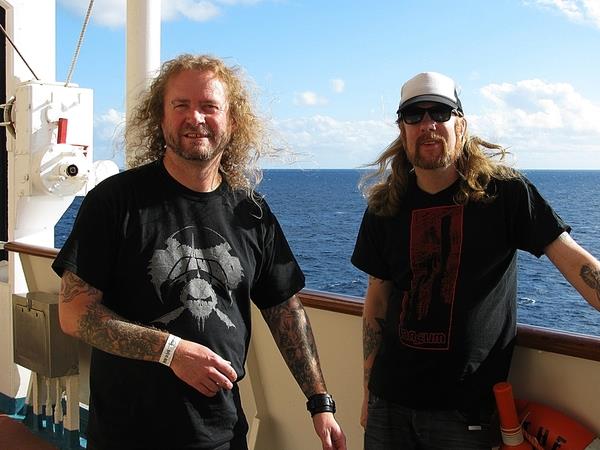 Above: Anton Reisenegger of Lock Up and Tomas Lindberg of At the Gates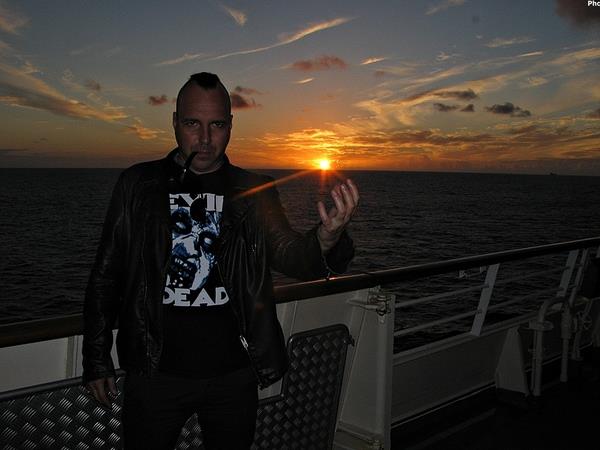 Above: Attilia Csihar of Mayhem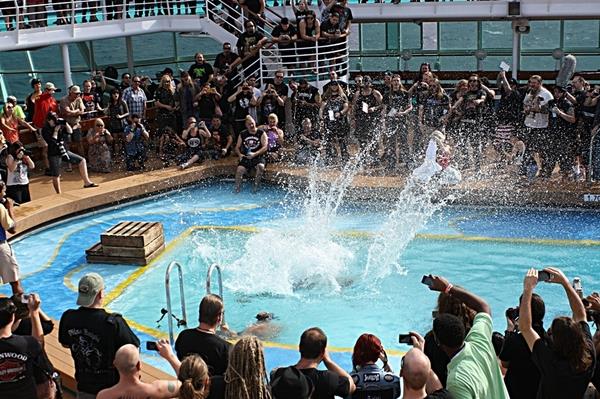 live local music on
Enter your ZIP code to see concerts happening in your area.
Data provided by Zvents
follow msn music