The Gathering Release New Song As Free Download
New album 'Disclosure' out September 12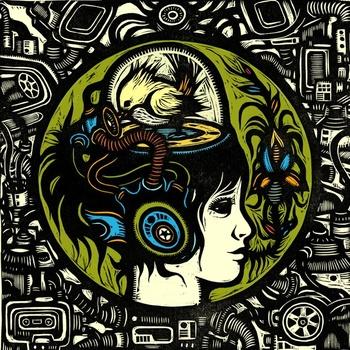 The Gathering has been ever so slowly revealing new tracks from their forthcoming tenth album Disclosure. How slowly? Well, the gorgeous track "Heroes For Ghosts" premiered on the Dutch band's Bandcamp page in May 2011 – available as a free download - and their latest song "Meltdown" has made its debut a full calendar year later, and again, it's free for all to stream and download. An ambitious, sprawling, moody track, "Meltdown" sounds nothing like anything The Gathering has ever done before, though one can definitely hear elements from such albums as 1998's How to Measure a Planet? and 2003's Souvenirs. Unlike 2009's comparatively cautious The West Pole, which had new singer Silje Wergeland adjusting to her role as frontwoman, replacing the great Anneke van Giersbergen, "Meltdown" has Wergeland sounding a lot more comfortable in her role. It's as quirky a song as the band has put out lately, but after a tetchy opening it settles into a gorgeous, understated little groove.
Download The Gathering's "Meltdown" here.
In addition, there's now a release date set for Disclosure, as it will come out September 12 on the band's label Psychonaut Records. Here's what the band has to say about "Meltdown" and the new album:
A taster for the new album is our single "Meltdown". Again an epic song which is an emotional plea about how to come to terms with events in life. This time though, we have a brand new voice colouring the song: Frank (our keyboard player) is singing some lyrics as well!
Disclosure is the most personal soundscape we ever made, lyrically and musically. The album is a great marriage between electronic and organic sounds, and has a wide range of colourful songs. With long epic songs we stayed close to ourselves. We are incredible proud of this album which is a reflection of what we do best, and our urge for experiment. The album will be released September 12th and will feature tracks like: "Paper Waves", "Meltdown", "Heroes for Ghosts", "Gemini", "Missing Seasons", "See for Miles", "Paralyzed" (still in random order). This time the beautiful art work for the album is made by the artist Carlos Vergara Rivera from Chile. The handcrafted cover art is inspired by our song 'Heroes for Ghosts' which we released last year.
live local music on
Enter your ZIP code to see concerts happening in your area.
Data provided by Zvents
follow msn music