Two videos by Graveyard
Accentuating the darkness of one murky new album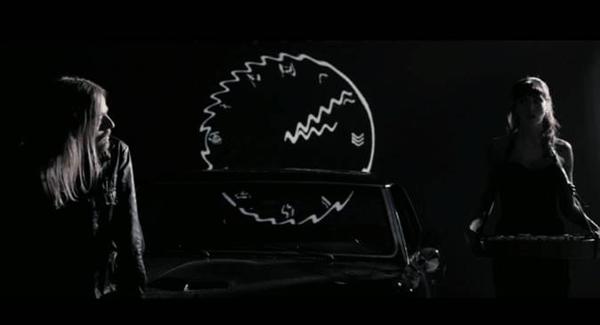 In case you missed my review a couple days ago, Graveyard's new album Lights Out (out now on Nuclear Blast) warrants a very enthusiastic recommendation from yours truly. It remains as firmly entrenched in blues-driven heavy rock as their recent album Hisingen Blues, but it's a lot darker in both tone and lyrical content. It's a vicious, gritty little record that appeals to fans of late-'60s/early-'70s​ acts like Fleetwood Mac (Peter Green era), Pentagram, and Groundhogs, yet the music has enough bite to appeal to those who like their metal a little filthier.
One thing I had not yet mentioned are the two videos Graveyard have released in the past couple months, for the songs "Goliath" and most recently "Endless Night". Directed by the team of Artur Wolgers and Dea Saracevic, both videos are very simple and low budget, but they effectively convey the murky atmosphere of the new record, creating surreal yet oddly indelible images that stick with you. You can't hear "Goliath" and not picture that strange talk show host reciting the portentous lyrics, and you can't hear "Endless Night" without envisioning Joakim Nilsson's little Endless Highway-style, rear-projection joyride. Watch both clips below, and be sure to pick up a copy of Lights Out.
live local music on
Enter your ZIP code to see concerts happening in your area.
Data provided by Zvents
follow msn music