Holy Grail premiere "Ride the Void"
California band also confirmed for 70,000 Tons of Metal cruise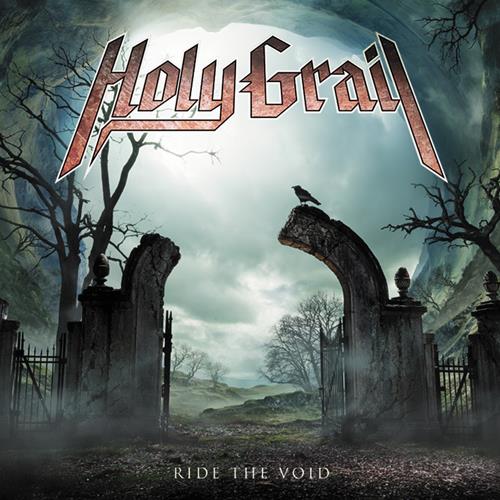 I've been listening to Holy Grail's forthcoming second album Ride the Void for the past couple months, and have been thoroughly enjoying its blend of thrash riffs, power metal flamboyance, and NWOBHM-derived melodies. Here's a band rooted firmly rooted in traditional heavy metal, yet bridge enough subgenres and dip into extremity just enough to appeal to more than just geezers like yours truly. And it seems to be working, as every time I see these guys at shows they're swarmed at the merch table by kids in their teens. There's something to be said about the appeal of strong melodies in metal music, and it seems more kids are starting to discover there's more to this music than directionless, hyper-technical songwriting and lazy death growls.
The galloping title track for Ride the Void has just been released via YouTube, which you can stream below. It's a good one.
In addition, Holy Grail have just been confirmed as one of the 40 artists performing on the 70,000 Tons of Metal cruise, which travels from Miami to the Turks and Caicos and back from January 28 to February 1. It's as fun an experience you'll ever have as a metal fan – bands include In Flames, Lacuna Coil, Nile, Doro, Kreator, and Sabaton – and cabins are still available for both groups and single travelers. Visit 70000tons.com for booking details.
live local music on
Enter your ZIP code to see concerts happening in your area.
Data provided by Zvents
follow msn music