Bison B.C. dropped by Metal Blade
Canadian band dumped four months after the release of 'Lovelessness'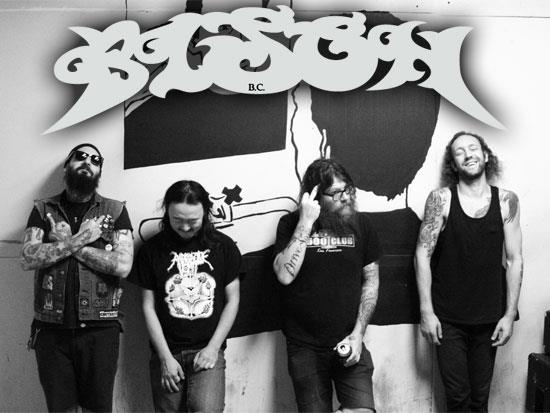 Some surprising news surfaced Friday afternoon, as Bison B.C. announced via Facebook that they've been dropped by Metal Blade, just four months after the release of their fourth album Lovelessness. Here's the statement from the band:
This just in - We have just received our 'drop letter' from Metal Blade. If you didn't know, we were on Metal Blade. The last 7 years has been a strange and crazy adventure toiling and crawling through the music industry. We met some great people as well as some awful people and loved every minute. Now it's time to get back to why we truly do this, and to officially be free and answer to no person, company, magazine article, chart, or poser douche bags. Raise a glass to a new beginning! Thanks to everyone at Metal Blade for trying to help us polish this turd. Peace.
As you can tell, the Vancouver band is hardly disappointed over what happened. Even though Lovelessness is a brilliant record (one of 2012's best) lately it never seemed like Bison B.C. had Metal Blade's full support. It's a real shame, too, because all Bison B.C. did was put out three very strong albums and tour hard. At the very least, their time with Metal Blade introduced them to a wide audience, and that should help them greatly, whether they decide to make music independently or hook up with a label that can support them in a way that they deserve.
live local music on
Enter your ZIP code to see concerts happening in your area.
Data provided by Zvents
follow msn music