Municipal Waste Premieres New Video For The Fatal Feast"
New album of the same name out April 10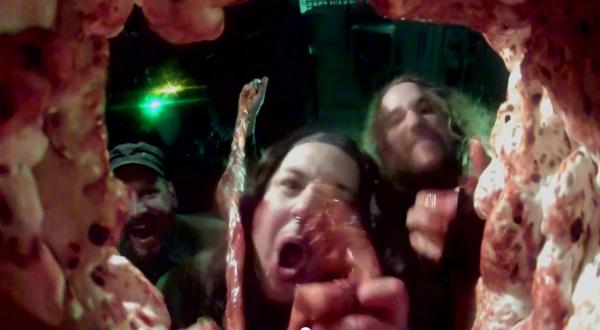 A month ago when I chatted with
Municipal Waste
guitarist
Ryan Waste
about the Virginia band's raucously fun fifth album
The Fatal Feast
, they were going to film their new video for the title track the following day, and he said it would follow the same "Waste in Space" theme that's depicted on the
album cover
. Well, the
Jeff Speed
-directed video is now out (shot on the old set of
Joss Whedon's
Firefly
series, interestingly enough), and not only does it do just that, but - not surprisingly - it's quite a funny clip as well, featuring a space ship, severed limbs in the beer fridge, and a very cartoonish bit of cannibalism. Plus it features one of the funnier POV shots I've seen in a music video in a while. Essentially, it's classic
Municipal Waste
: some top-notch, catchy thrash metal that's never afraid to coax a smile out of its audience.
live local music on
Enter your ZIP code to see concerts happening in your area.
Data provided by Zvents
follow msn music