Album Review: Krallice, 'Years Past Matter'
Subtle progression from the extreme metal innovators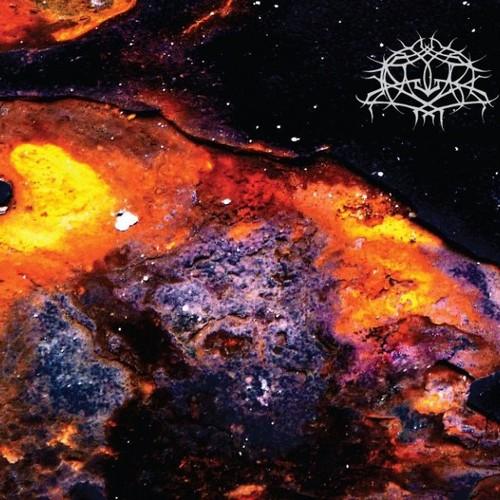 As satisfying as a good, formulaic heavy metal album can be, as much as many of us metal scribes are still drawn to the classic metal music of our youth, that craving for something that sounds new is always there. Unlike the Eddie Trunks out there, whose idea of "metal coverage" is to make it look like the genre ceased making new musicafter 1992, true students of metal history are always curious to see just what direction the music's going to head in next. When I first heard Krallice in early 2008, it felt like I was hearing something completely unique, unlike anything I had ever heard before.
Formed by guitarists Mick Barr and Colin Marston, both of whom already had strong reputations in the avant-garde and extreme music realms, the initial idea behind Krallice was simple, at least on paper: they would take their wildly adventurous styles of playing (especially Barr, whose solo work is very devoid of form), place it within the template of black metal, and see where it goes. And on 2008's self-titled debut, it worked so well it was practically ingenious; by setting boundaries Barr and Marston were able to create something surprisingly – and ironically – liberating, their music containing plenty of nods to such influential artists as Burzum and Ulver, yet transcending the genre of black metal to create something altogether new.
Ever since, it's been a continual evolution for Krallice. Having since expanded to a foursome, including drummer Lev Weinstein and bassist Nick McMaster, the band's subsequent work, 2009's Dimensional Bleedthrough and last year's Diotima felt more and more like the result of an actual band collaboration rather than a project by a pair of guitarists. The music has gone on to sound richer, McMaster's guttural growls countering the more high-pitched vocals of Barr, and better yet, stepping outside black metal to incorporate death metal and thrash influences as well, making the music even more one of a kind. That evolution felt like it had reached a new zenith during the last half of Diotima, in which the give and take between Barr and Marston, coupled with the ferocity of the rhythm section, felt just as revelatory as the first track on the first Krallice album.
So where do Krallice go from here? Not surprisingly, they just keep on evolving on their fourth album, the self-released Years Past Matter. Only this time, the changes are a whole lot subtler. The first thing you notice when playing the new record is how comfortable the foursome sounds. Their identity is fully realized, and as a result they're comfortable simply letting the music flow, and if anything that organic quality is the album's strength. Barr, Marston, McMaster, and Weinstein sound like a true unit, all members on the same page to the point where it seems everyone's acting on instinct as they play. The opening track shifts directions so many times you could easily call it "progressive", but nothing feels arbitrary. The rigidity of the rhythmic patterns and the spontaneity of the guitar work on the opening track makes for an intriguing contrast.
On a record like Years Past Matter it's impossible to delve into each song and explain what makes them so spellbinding. Boasting intentionally enigmatic titles like "IIIIIII", "IIIIIIII", "IIIIIIIII" (I suggest pronouncing the titles like this), it's safe to say how each individual song on this album compares to the other is of least importance. One track twists and turns like a mountain highway full of hairpin curves, another builds up momentum to the point where its soaring tones are practically hallucinatory, another places extraordinary focus on McMaster and Weinstein, a hushed ambient section starts from out of nowhere.
The album culminates with a 16-minute closing track that features that interplay between Barr and Marston audiences have come to expect. Like before, the duo crates an odd yet engaging melody underneath all the cacophony, but unlike past albums, we've never heard Krallice sound this robust before, the emphasis on that bottom end another stark contrast from the band's black metal roots. We've gotten to the point now where Krallice occupies such a grey stylistic area that it's simply impossible to categorize. It's challenging, unpredictable, sometimes puzzling and at times moving music, and Years Past Matter is just another step in the gradual metamorphosis of one of the finest extreme metal acts today.
Stream and purchase Years Past Matter via Bandcamp here.
live local music on
Enter your ZIP code to see concerts happening in your area.
Data provided by Zvents
follow msn music