Iron Maiden's Steve Harris to Release Solo Album
'British Lion' comes out September 24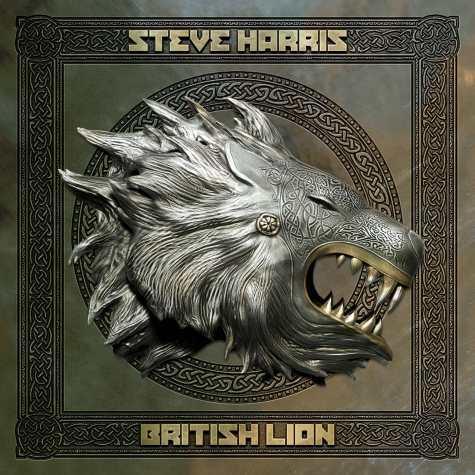 While Iron Maiden is currently busy crisscrossing North America on the first leg of their Maiden England World Tour, it's just been announced that bassist and founding member Steve Harris will be releasing his first solo album, entitled British Lion, on September 24 via EMI Music.
Billed as having "a decidedly heavy rock-vibe", the album has been in the works for a number of years apparently, with Harris collaborating with Maiden's producer Kevin Shirley, singer Richard Taylor, guitarist David Hawkins (no, I don't know who those two musicians are either), and two other guys who are in the band photo but have not been identified.
As far as the album's title goes, here's Harris's explanation:
"I've always been proud to be British. I don't see any reason why I shouldn't be. It's a massive part of being me. It's not like I'm flag-waving or trying to preach, this is not a political statement at all. It's like supporting your football team, where you come from. I just think it lends itself to some really strong imagery too, and to me it fits in with the sound."
As for exactly what the album sounds like, the description in the press release uses a lot of adjectives yet is still vague ("brooding, melancholic, righteously indignant and exuberantly heavy...progressive elements"). A skeptical view would be that Harris would be recycling the same formula he's been doing with Maiden for decades – bass intro eventually building up to a boisterous gallop over the course of seven minutes - but it wouldn't be a surprise if he ventures outside the Maiden sound a little more, perhaps channeling his inner UFO/Jethro Tull fan a little more than usual. Either way, it'll be interesting to hear how it stacks up against the solo projects by bandmates Bruce Dickinson and Adrian Smith.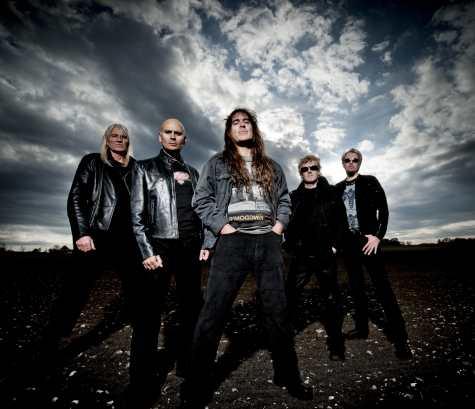 Dave Hawkins is an amazing guitarist, hailing from the same place as the Darkness's Hawkins brothers - Lowestoft, but although they know each other, are no relation. Oddly - he gave up the guitar for a while and became a drummer - learning to read  drum notation - for a while, then returning to guitar. He's spent a lot of time in studios as a session guy, but is a stunning live musician. His only other vice is BIG motorcycles!
Are you sure you want to delete this comment?
live local music on
Enter your ZIP code to see concerts happening in your area.
Data provided by Zvents
follow msn music