Sleep To Play Special US Shows in June
Four-date run takes place from June 2 through June 5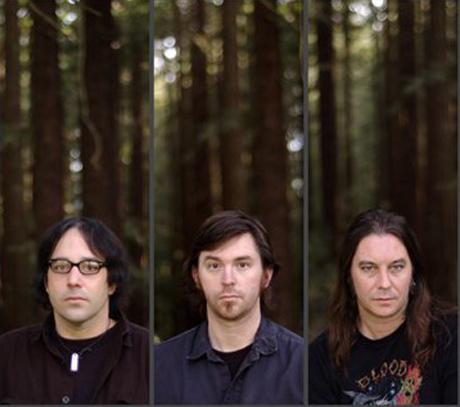 Sleep has been milking the reunion thing this long, so why not keep going a little more? Besides, the timing for a new run of US shows is good, as the band's stoner/doom masterpiece Dopesmoker has recently been swankily reissued by Southern Lord. Couple that with the fact that bassist Al Cisneros called Sleep's monumental performance at Roadburn in April the best show the trio has ever done, and it's safe to say that he, guitarist Matt Pike, and drummer Jason Roeder are on a good roll these days.
After the band wind up their current European tour next week, they're headed back to the States to continue following the smoke through the riff-filled land for four shows, including one in Tampa, Florida, two in Seattle, and a hometown show in Oakland. Playing a show in Tampa and then playing the following night way across the country in Seattle looks mighty daunting, but guys seem up for it. At any rate, if you can catch any of these shows, don't pass up the chance:
6/02/2012 The Ritz – Tampa, FL
6/03/2012 Neumos – Seattle, WA
6/04/2012 Neumos – Seattle, WA
6/05/2012 Fox Theater – Oakland, CA
Meanwhile, here's a fine YouTube gallery of Sleep's unforgettable Roadburn set.
live local music on
Enter your ZIP code to see concerts happening in your area.
Data provided by Zvents
follow msn music