Purson premiere new single "Leaning on a Bear"
Tapping into early-'70s heavy metal and psychedelia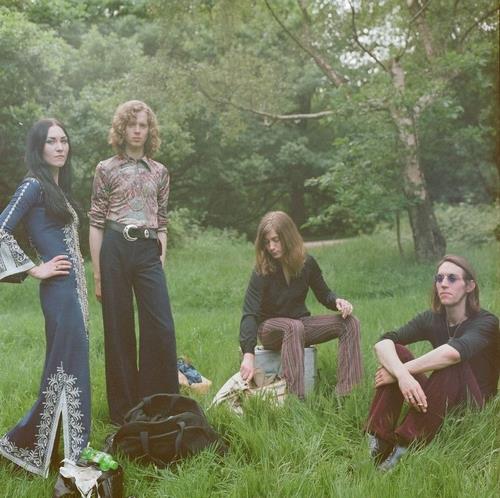 A few weeks ago in my second annual 20 Metal Albums to Look Forward To feature, I mentioned British band Purson, whose haunting single "Rocking Horse" and performance at Roadburn 2012 showed enormous potential. Named after a Great King of Hell and led by powerful-voiced singer/guitarist Rosalie Cunningham, Purson tap into the "occult rock" sound that's risen to prominence over the past couple years, their combination of early heavy metal and late-'60s psychedelic rock feeling at times like a blend of Coven and Uriah Heep.
Their debut album The Circle and the Blue Door is slated to be released April 30 on Metal Blade/Rise Above, and the first single, the curiously titled "Leaning on a Bear", has been posted online by the band. With its swinging groove, spiraling organ melodies, fuzzed-out guitars, and Cunningham's commanding vocals, it's a bewitching song that gets in your head immediately. Needless to say, it's a splendid lead-off single, enough to make you even more eager to hear the rest of the new record. Listen to it below.
live local music on
Enter your ZIP code to see concerts happening in your area.
Data provided by Zvents
follow msn music