New Band Alert: Mortals
Sludge/doom trio from Brooklyn impress on new EP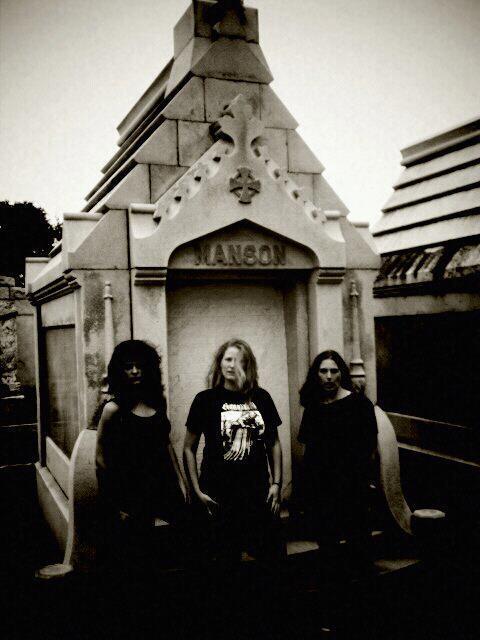 Mortals are a three-piece out of Brooklyn that have been around since at least 2009, having put out a self-released album, EP, and demo that decently combined sludge and hardcore. Typical of any young heavy band, Mortals have gotten better as time has gone on, and on their new Death Ritual EP, which will be released on October 31, they've transformed from a mere curiosity to a revelation.
The hardcore that informed their early work now takes a back seat to more metal-oriented influences. In its place is a strong black metal influence that, combined with a heavy sludge/doom base, makes for a colossal sound not unlike that of Mares of Thrace. Guitarist Elizabeth Cline, bassist Lesley Wolfe, and drummer Caryn Havlik create a quirky yet engrossing and devastating version of modern metal on the epics "Death Ritual" and "Final Hour", and these tracks are good enough to make any listener eager to see what Mortals will come up with next. There's some serious potential here.
Listen to Mortals' Death Ritual EP via Bandcamp here.
Are you sure you want to delete this comment?
live local music on
Enter your ZIP code to see concerts happening in your area.
Data provided by Zvents
follow msn music