Steve Harris's 'British Lion' Now Streaming Online
Iron Maiden founder's solo debut can be heard in its entirety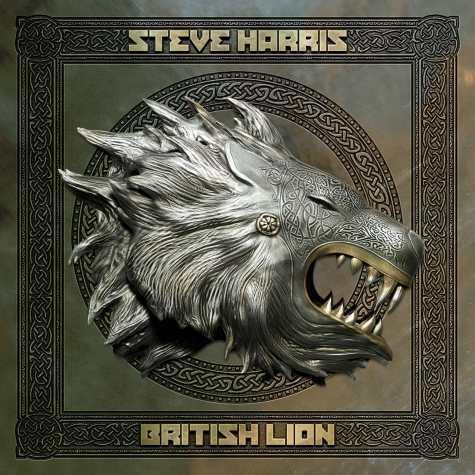 Back in July, while Iron Maiden were on their summer tour of North America, bassist Steve Harris surprised a lot of people by announcing the release of his first solo album British Lion, which will be released next week on EMI. A collaboration with producer Kevin Shirley and his two friends, singer Richard Taylor, and guitarist David Hawkins, it had Maiden fans wondering just how far outside the Iron Maiden template Harris would stray, and now they can all hear for themselves, as British Lion can be streamed in its entirety on Facebook (I'm presuming you have to "like" the page first).
As it turns out, it's an interesting record. Sure, there are a couple subtle Maiden-isms on the album and Harris's unique bass playing is as prominent as expected (almost amusingly so), but overall it's a refreshing change of direction, delving more into progressive rock and hard rock influences, many tracks a lot shorter than what Maiden's been putting out as of late. Taylor's singing style is vastly different than that of Bruce Dickinson's, which is a good thing, his subtle, Lou Gramm-style delivery lending the ten songs a more understated quality than many might have expected. As for those songs, the more melodic the track, the better the album gets, as "The Chosen Ones", "Eyes of the Young", and "A World Without Heaven" go for a lighter feel than your usual Maiden track. Conversely, a heavier track like opener "This is My God" doesn't leave a good impression at all, but thankfully those moments are minimal on the album. After one listen, British Lion feels like a modest success for Harris, not unlike Dickinson's solo debut Tattooed Millionaire felt in 1989, and a lot better than Adrian Smith's Primal Rock Rebellion.
Listen to Steve Harris's British Lion here.
live local music on
Enter your ZIP code to see concerts happening in your area.
Data provided by Zvents
follow msn music