Slipknot to Release 'Antennas to Hell' July 24
Anthology culls the band's best songs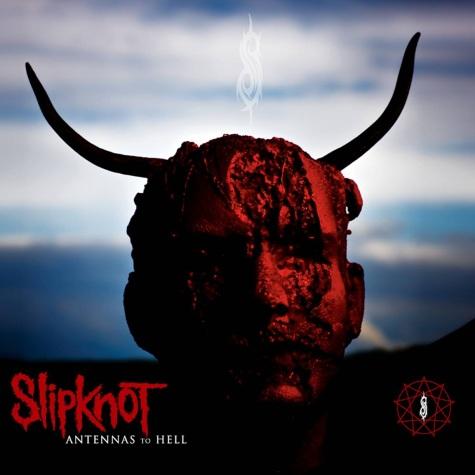 Over the course of any given week I get a pile of press releases that say, "[Insert band name and album title here] TRACK LISTING REVEALED." How album titles from a new album can generate genuine excitement among fans, I'll never know, and it's certainly not something I'll ever bother reprinting here at MSN. However, when it comes to a career-spanning best-of release by a very popular metal band, that's a different story. Most metal fans are so album-oriented that they won't ever bother buying their favorite band's anthologies – besides, if you're not a completists why bother buying the same songs twice? – but one thing that's always fun to gauge is the reaction to which songs have been chosen.
The latest band to play the Greatest Hits card for something to flog during the summer tour season is Slipknot. Titled Antennas to Hell, the 19-song collection culls songs from the band's immensely popular four albums, and includes one single mix as well as a couple live tracks. There's no new material to be found, but a second CD featuring the band's performance at 2009's Download Festival will be included, so it's not as if the band isn't throwing longtime fans a bone. Here's the track listing:
01. (sic)
02. Eyeless
03. Wait And Bleed
04. Spit It Out
05. Surfacing
06. People = S**t
07. Disasterpiece
08. Left Behind
09. My Plague (New Abuse Mix)
10. The Heretic Anthem (live)
11. Purity (live)
12. Pulse Of The Maggots
13. Duality
14. Before I Forget
15. Vermilion
16. Sulfur
17. Psychosocial
18. Dead Memories
19. Snuff
Not surprisingly the compilation favors 1999's Slipknot and 2001's Iowa, and some might say more recent songs like "The Nameless", "The Blister Exists", "Gematria (The Killing Name)"and "Dead Memories" might warrant inclusion, but as it stands, it's hard to find fault with this track selection. Besides, about 35% of Slipknot's album output is represented, which is a bit ridiculous, but Antennas to Hell looks like it'll be a solid introduction to those kids who are just discovering Slipknot for the first time.  The rest of us, meanwhile, will just feel a little older. Nu-metal nostalgia was inevitable, but it's still surreal.
Antennas to Hell will be released July 24 via Roadrunner.
live local music on
Enter your ZIP code to see concerts happening in your area.
Data provided by Zvents
follow msn music