Review: Corrosion of Conformity, 'Corrosion of Conformity'
Back to a trio, their first album in seven years surprises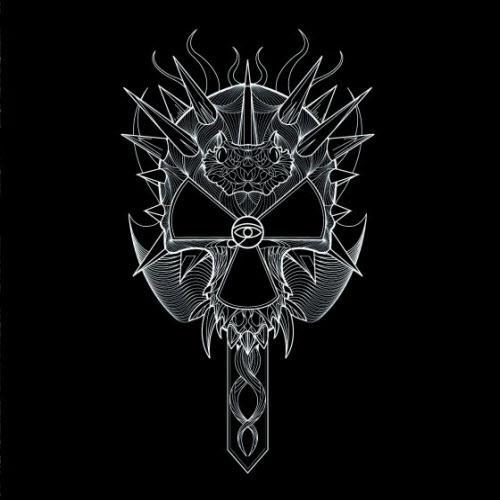 You can't blame Corrosion of Conformity for stopping all the waiting around for longtime frontman Pepper Keenan to find some time away from the rejuvenated – and commercially successful – Down so they could finally record a follow-up to 2005's In the Arms of God. Down's got a very good thing going these days, so you can't blame Keenan for sticking with the band that pays the bills the best, and good for C.O.C. guitarist Woody Weatherman and bassist Mike Dean for deciding to carry on as a trio like they did for a time back in the 1980s when they were more known for their crossover hardcore/thrash than the sludgy doom of their later years. Adding to all the nostalgia around this "new old" incarnation of Corrosion of Conformity was the addition of drummer Reed Mullin, which brought back together the threesome that created the 1985 favorite Animosity. Realizing that the band has a good situation of its own after some well-received tours, Weatherman, Dean, and Mullin headed into the studio to finally put out an eighth studio album.
When news broke that the album was in the works, the big question was just what this thing was going to sound like: would they totally revert to a more hardcore-influenced style like Animosity, or would the album continue to stick to the more groove-oriented sludge that C.O.C. has become known for over the last 20-odd years? Interestingly, and at times ingeniously, the answer to that query is both.
At first the way Corrosion of Conformity wavers from hardcore, to sludge, to doom, to straight-ahead thrash is a little unsettling, and Weatherman's lead vocals lack the power of Keenan's, but a good portion of the album has a way of working its way into your head. While the opening bars of "Psychic Vampire" are promising - that "ooh!" at the beginning is satisfying in a Celtic Frost kind of way – the track falls surprisingly flat, alternating between an "Albatross"-style swagger and furious forays into thrash, Weatherman's singing annoyingly thin. It feels more disjointed than cohesive, a discouraging way to kick off an album many have been waiting ages for.
Thankfully the band rights things immediately after, as the rest of the record cruises along assuredly, sounding as charismatic as the band's best work. The second track "River of Stone" succeeds in every way that Psychic Vampire" stumbles, Weatherman's riffing a clever combination of thrash palm-mutes, hardcore dissonance, and that latter day Southern influence, his singing a lot less forced. It doesn't hurt, either, that the six-minute song pauses midway through for Dean to pull out a wicked bass solo indebted to Geezer Butler's "Bassically" in the first Black Sabbath album. Things hit a nice cruising speed midway through, first with the chugging, Mastodon-like "Your Tomorrow", highlighted by Weatherman's best solo on the record. The aptly-titled "The Doom" is particularly inspired, shifting from pure, simple doom into ferocious d-beat sections propelled by Mullin's drumming, while "The Moneychangers" similarly offsets its straight-ahead punk with a well-timed does of hazy psychedelia.
At times the eclectic Corrosion of Conformity sees the band struggling with maintaining some sort of consistency. "Leeches" is a very effective hardcore tune, and is followed by the equally strong but completely different Southern-fried instrumental "El Lamento de las Cabras". Conversely, late in the album the band temporarily loses their way on the second-rate hard rock of "What We Become" – recorded in Dave Grohl's studio, the Foo Fighters influence creeps in to a disturbing degree – and "Rat City" is a nonsensical little desert rock jam that has no business being on the record. Thankfully closing track "Time of Trials" ends things on a positive note, Weatherman's tortured howl complementing the Zeppelin-esque verse riff nicely. In the end, whether or not this album is a buyer depends solely on your own reaction to the album's more inferior moments. Seven good songs isn't too shabby, but for a band as great as C.O.C. we were expecting something a little closer to flawless, so it's a good idea to try this one before you buy.
live local music on
Enter your ZIP code to see concerts happening in your area.
Data provided by Zvents
follow msn music