Kreator Premieres New Song "Phantom Antichrist"
13th album out June 1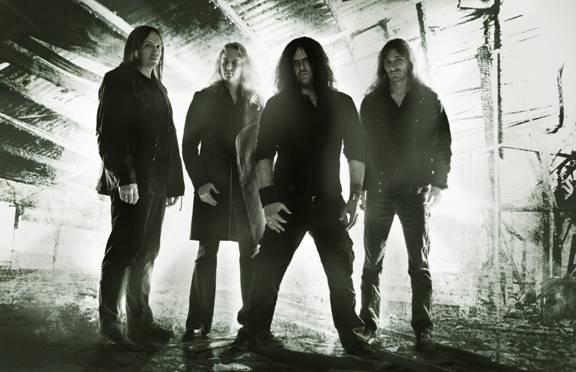 Kreator has been chugging along for 30 years now, one of those bands that has never totally gone away, churning out new music with regularity. Although their most innovative work – 1986's Pleasure to Kill, 1987's Terrible Certainty – is long behind them, the template guitarist/vocalist Mille Petrozza created ('scuse the bad pun) for himself is one that never gets old to us thrash fans. Like fellow German titans Destruction and Sodom, all anyone expects now are albums that adhere to that formula, and creator has definitely delivered, to the tune of 13 studio full-lengths now. That said, the band has been sounding especially good as of late, as their last two albums, 2009's Hordes of Chaos and 2005's Enemy of God, have been above average releases, Petrozza and the rest of the band (guitarist Sami Yli-Sirniö, bassist Christian Giesler, and longtime drummer Jürgen Reil) sounding more inspired than complacent.
On their new album Phantom Antichrist, though, Kreator seems out to make a particularly strong statement. Having left Steamhammer for a much larger label in Nuclear Blast and partnering with producer Jens Bogren (Amon Amarth, Opeth, Katatonia), Petrozza and his mates step things up considerably on the new record, making it easily their best album since the 1990s. Again, nothing's changed, Petrozza still delivers his distinct snarled vocals, the guitar work is as intricate and melodic as ever, and the speed is still there, but this time around there's a much more dynamic feel to the songs, as several tracks show more musical depth than we've heard from the band in ages.
The title track, on the other hand, is straight-ahead, aggressive, quintessential Kreator, which you can now stream below. Phantom Antichrist comes out June 1 on Nuclear Blast, and trust me, it's a buyer.
live local music on
Enter your ZIP code to see concerts happening in your area.
Data provided by Zvents
follow msn music