Ensiferum Premieres New Song "Burning Leaves"
New album 'Unsung Heroes' out August 27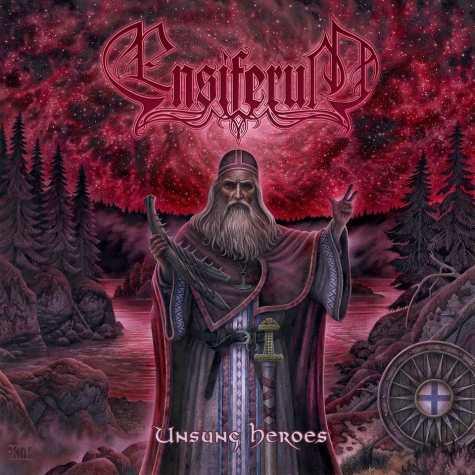 Kilt-clad Finns Ensiferum are set to release their fifth album Unsung Heroes on August 27 via Spinefarm. I've always had a soft spot for the band, but I had a big problem with their last album, 2009's From Afar. These guys (and girl) are terrific when it comes to playing straightforward Viking metal, playing up the folky melodies and rousing 6/8 gallops, but whenever they attempt something more ambitious, as they did a lot on From Afar, it can be unbearable. That record was loaded with symphonic metal touches, choirs, and in the case of "Stone Cold Metal", spaghetti western influences – including banjo – all of which failed miserably. When they stick to what they're good at, though – 2007's Victory Songs remains my personal favorite – they can be great fun. "Ahti", for crying out loud! 
New song "Burning Leaves" has just been posted on YouTube, and it gets it right, a harmless little pagan-tinged tune that gets in your head quickly. The band still promises what they describe as " a cinematic experience", including a 16-minute song, so the risk of Unsung Heroes falling off the rails is still there, but here's hoping it's a lot better than the last album. At any rate, this new song is a fine one.
Listen to Ensiferum's "Burning Leaves" here.
live local music on
Enter your ZIP code to see concerts happening in your area.
Data provided by Zvents
follow msn music