Bison B.C. Premiere Title Track From New Album
'Lovelessness' to be released October 22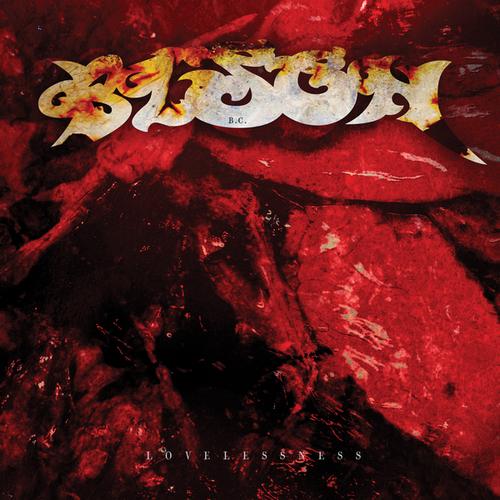 Vancouver road dogs Bison B.C. didn't just head back into the studio to record a new album. This time around, they decided to be a bit more ambitious, following the lead of fellow Western Canadians Mares of Thrace and collaborating with the insanely talented producer Sanford Parker. The end result is the colossal-sounding Lovelessness, their fourth album and best work by far, which comes out October 22 on Metal Blade.
The sludginess of Bison B.C.'s sound is still as prominent as always, but under Parker's guidance there's a strong progressive and space rock element that immediately sets the band apart from their similar-sounding peers. The new album is dominated by three songs in the eight to eleven-minute range, and one of those tracks, the demented suite "Anxiety Puke / Lovelessness" has been posted at Soundcloud and YouTube. Lovelessness is definitely a year-end list contender, so this is a track you'll want to hear.
Listen to Bison B.C.'s "Anxiety Puke / Lovelessness" here.
live local music on
Enter your ZIP code to see concerts happening in your area.
Data provided by Zvents
follow msn music