Corrections House premiere video for "Hoax the System"
New band featuring members of Neurosis, Eyehategod, Yakuza, and Nachtmystium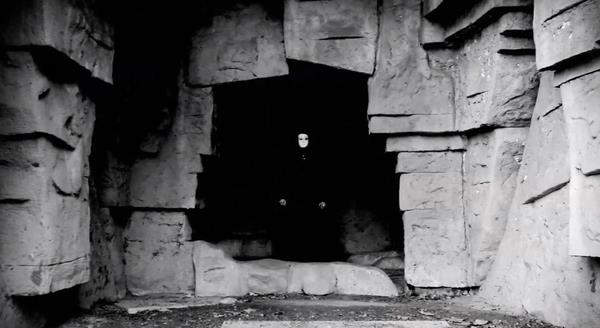 Corrections House is the kind of new supergroup (no, wait, they're calling themselves a collective) that will instantly get your attention. After all, when some of the coolest, most creative individuals in extreme metal get together, such as Mike IX Williams (Eyehategod), Scott Kelly (Neurosis), Sanford Parker (Nachtmystium), and Bruce Lamont (Yakuza), the mind boggles at the kind of music they'll come up with.
Not much was known about the project when it was announced a month ago, but now they've released a video for a track called "Hoax the System", which has premiered at Pitchfork, which turns out to be a savage, primal, surprisingly minimalist arrangement, thudding drums and martial, industrial sounding guitars providing a backdrop for Williams' lyrics, which he spews like spoken word poetry. No indication has been given as to who directed the clip – we'd like to give credit where credit is due – but it's a beautifully shot black and white piece, and is a tantalizing sample of what's to come from this band.
In addition, Corrections House will be touring the US starting January 21. Here's the full list of dates:
01/21 New York, NY - Saint Vitus
01/22 Boston, MA - Great Scott
01/23 New Haven, CT - BAR
01/24 Washington, DC - DC9
01/25 Baltimore, MD - Metro Gallery
01/26 Richmond, VA - Strange Matter
01/27 Raleigh, NC - Kings Barcade
01/28 Gainesville, FL - The Atlantic
01/30 Miami, FL - Churchill's
01/31 Tampa, FL - Crowbar
02/02 Birmingham, AL - Bottletree
02/06 New Orleans, LA - Sibera
02/08 San Antonio, TX - Korova
02/09 Austin, TX - Red 7
02/10 Dallas, TX - Bryan Street Tavern
02/11 Norman, OK - Opolis
02/13 Omaha, NE - Slowdown
02/15 Denver, CO - Moon Room
live local music on
Enter your ZIP code to see concerts happening in your area.
Data provided by Zvents
follow msn music