Slipknot Post Statement on Charges Against Late Bassist's Doctor
Iowa doctor charged with involuntary manslaughter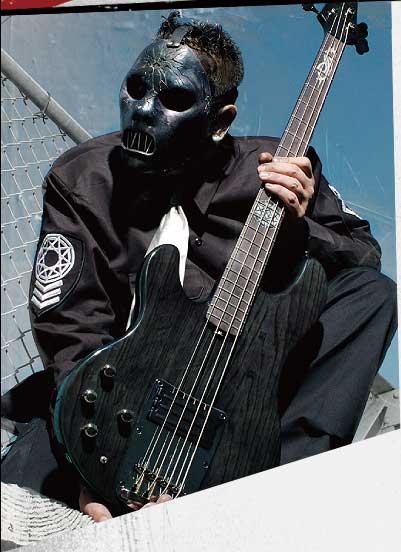 As reported yesterday at MSN Music, Des Moines doctor Daniel Baldi faces involuntary manslaughter charges for allegedly prescribing large amounts of narcotic painkillers to eight patients who fatally overdosed, including Slipknot bassist Paul Gray, who died in 2010 at the age of 38.
Today the members of Slipknot issued a joint statement about the matter:
As the loss of our brother Paul Gray is still very fresh for us in the Slipknot family, this new development has us all in a state of anger and sadness. The fact that this person took advantage of our brother's illness while he was in a position to help others has outraged everyone in our family. We can only hope that justice will be served so this can NEVER happen to anyone else ever again! Our thoughts go out to the families of the other victims. We plan to cooperate as much as we possibly can to ensure this tragedy is never repeated, and to make sure this man pays for what he has done.
Baldi entered a not-guilty plea yesterday.
Man, to Hell with these drug addicts. I got no sympathy for them. NONE!! You play with fire, you might get burned. You abuse drugs? Guess what? You just might die! If he didn't OD on prescription meds, it would've been some other junk. And what? Now the U.S. taxpayers are supposed to fork over the dough for a court hearing because some junkie OD'd? Please! Slipknot can bite a fat one.
Are you sure you want to delete this comment?
live local music on
Enter your ZIP code to see concerts happening in your area.
Data provided by Zvents
follow msn music