Author & Punisher Releases Video For "Terrorbird"
Harrowing industrial doom, now in visual form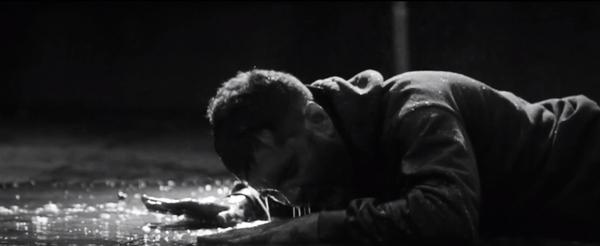 Earlier this year I raved about Ursus Americanus (Seventh Rule), the brilliant new album by Author & Punisher. The brainchild of engineer Tristan Shone, his compositions, performed on bizarre homemade instruments, might not stick to traditional metal instrumentation but draw heavily from doom as well as the groundbreaking industrial metal sounds of Godflesh. Unlike other electronic music, there's a physicality to Author & Punisher that sets it apart, and the punishing sounds Shone creates are strange, frightening, and always fascinating.
Now his music has a visual complement in the form of an equally harrowing new video for the track "Terrorbird". Directed by Augustine Arredondo, it's simple and low-budget, but like the song, it slowly becomes something indescribably scary. It's a clip you won't soon forget.
Watch the video for Author & Punisher's "Terrorbird" here.
Stream and purchase Ursus Americanus via Bandcamp.
live local music on
Enter your ZIP code to see concerts happening in your area.
Data provided by Zvents
follow msn music