New Releases For November 8th, 2011
What you need to hear, and what you should avoid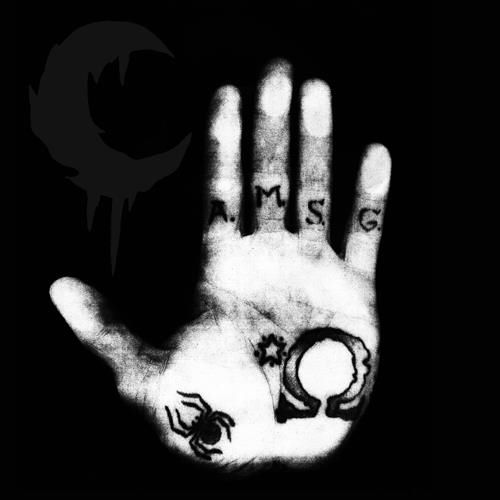 Album of the Week:
Leviathan, True Traitor, True Whore (Profound Lore):
After retiring his black metal project Leviathan in 2008 with the album Massive Conspiracy Against All Life, ending an acrimonious relationship with Moribund Records, mastermind/multi-ins​trumentalist Wrest had been making music strictly in a supporting role, including playing drums on Nachtmystium's Addicts: Black Meddle Part II and collaborating on the Twilight supergroup with his friends. With no intention to follow up the masterful debut by his ambient black metal project Lurker of Chalice, it was anyone's guess when the mercurial Wrest would put out any new music of his own.
Then, this past January, he found himself embroiled in serious controversy, charged with a particularly horrific sexual assault on his then-girlfriend that made headlines in the city of Chicago and especially in the music world. With music bloggers and Internet commenters wasting no time condemning someone who had not gone to trial yet (people are still innocent until proven guilty, right?), Wrest dealt with the situation by throwing himself into his own music for the first time in a long while, going into the studio with producer extraordinaire Sanford Parker, and quickly hammering out a new Leviathan album. Always the provocateur, he titled the work True Traitor, True Whore, as if obnoxiously daring people to guess what the album was about, but that refusal to shy away from controversy is no real surprise. What is a surprise, however, is the music itself, which sounds nothing like what Leviathan has put out before.
The styles from which Wrest draws on True Traitor, True Whore are wildly eclectic yet cohesive, everything meshing into such an unpredictable, spontaneous sound that it can't be called black metal, and often eschews metal entirely. Yet remarkably, at the same time the atmosphere and malevolence that makes Leviathan so unique is nevertheless present. There are moments of black metal blasting and tremolo picking, but any black metal influence on the album is not the focus of Wrest's, but rather a small part of a lavish portrait. Dwelling on the "kvlt" here is akin concentrating on only one person in Bruegel the Elder's The Way to Calvary and ignoring the rest. Also, this is the first time a Leviathan album was recorded in a proper studio with a proper producer, and Parker has taken Wrest's eclectic, enigmatic songs and given them room to breathe, which not only makes these eight songs surprisingly accessible, but allow listeners to delve deeper into them, to discover something new with each listen.
Opening with snarling, heavy breathing that feels like the purest expression of rage possible, "True Whorror" erupts into a series of movements, including jagged, atonal, hardcore-derived riffs, black metal riffing, post-punk groove, and Sonic Youth-style noise. Reminiscent of nascent early'80s gothic rock, "Her Circle is the Noose" is a lot more controlled, tetchy drum fills accentuating fluid guitar riffs and accents, while the haunting "Brought up to the Bottom" boasts the closest thing to a hook on the entire album, a nasty ascending riff accentuated, Burzum-style, by a chiming, minimalist synth note. "Contrary Pulse" is pure post-punk and post-rock, Joy Division meshing with Godspeed You! Black Emperor, albeit filtered through Wrest's psychotic imagination. "Every Orifice Yawning Her Price", meanwhile, gets totally weird, centering on a groovy, strangely catchy little jam not unlike late-'70s Can before descending into a mass of improvised noise. "Harlot Rises" starts off sounding more extreme, but quickly descends into a second half reminiscent of Lurker of Chalice, complete with an inexplicable acoustic guitar riff that pops in for a few measures. Two songs from Leviathan's 2002 Verräter compilation, "Blood Red and True" and "Shed This Skin", are given thorough re-imaginings, and come across as more majestic than they ever sounded before.
Of course, with an album as potentially controversial as this, Wrest teases listeners by not including lyrics and delivering his vocals in a demented, incoherent snarl. However, that snarl, captured so brilliantly by Parker, is a marvel to hear on this record, and I would even go as far to say it's the most artful use of extreme vocals since Lord Worm's performance on Cryptopsy's 1996 classic None So Vile. The lyric fragments listeners do get in the gorgeously designed album layout only increase curiosity:
"Far away from these viral mud-pigs…From this knife to your throat…Faint as it is, only her embrace remains…Prostrate this vessel for the harlot…Her contempt now that mirror opaque…Her memory begin his roar in your ears."
Time will tell whether or not Wrest is guilty of the brutal, unforgivable crimes he's accused of, but for now, while provocatively titled, True Traitor, True Whore doesn't so much exploit his personal situation as see him try to work his way through his it the only way he knows how. Either way, there's no denying that ordeal and its aftermath defines and fuels this album through and through, and what we're left with is a record that sounds like nothing else in 2011. It's one of the year's best, Leviathan's most passionate work to date.
Download "Her Circle is the Noose" here.
Also out this week:
Animals as Leaders, Weightless (Prosthetic): It might have started out strictly as a collaboration between guitarists Tosin Abasi and Periphery's Misha Mansoor, but Animals as Leaders' second album is a proper group effort, and what a difference it makes. The term "progressive instrumental metal" might be a turn-off for some, but the trio of the insanely talented Abasi, guitarist Javier Reyes, and drummer Navene Koperweis have created a richly textured album that's every bit as accessible as it is daring. "Earth Departure" and "To Lead You to an Overwhelming Question" are especially fascinating.
As I Lay Dying, Decas (Metal Blade): What's being described as a celebration of the inexplicably popular San Diego metalcore band's ten-year anniversary is actually just another cynically-conceived,​ hastily-assembled contractual obligation album. With a few drab new tracks, some by-the-book covers ("Electric Eye"…with growling!), and a handful of awful remixes, it's a boring and pointless album by a boring and pointless band. Okay, so it might be fitting after all.
Autumn, Cold Comfort (Metal Blade): If you like The Gathering's Mandylion album – and how can you not? -  you'll go nuts over the second album by this Dutch band, which gracefully combines melancholy, prog/doom songwriting with the dulcet voice of Marjan Welman. "Black Stars in a Blue Sky" is one of many keepers.
Beneath Oblivion, From Man to Dust (The Mylene Sheath): How much is there to take in on Beneath Oblivion's second album? The "Intro" is seven minutes long! It might be a laborious 75 minutes long, but From Man to Dust proves to be some very rewarding doom, capped by the YOB-esque majesty of the 19-minute title track.
Brainstorm, On the Spur of the Moment (AFM): German power metal, decently done, though the ninth album by the band does little to set itself apart from anything they've done in the past, let alone the rest of the genre. Though "Temple of Stone" is good, fist-pumpin' fun.
Dark Forest, Dawn of Infinity (Cruz Del Sur): Good, galloping, NWOBHM-derived metal, fittingly from England. The Birmingham band knows its way around a good melody, and singer Will Lowry-Scott has a Dickinsonian set of pipes, which all makes for a good little record.
Deep Purple With Orchestra, Live at Montreux 2011 (Eagle Rock): I love Deep Purple, and I really wanted to like this double-disc live album recorded this past summer, but the band sounds so good and the 38 piece Frankfurt Neue Philharmonie sounds so stiff, that it's too awkward a fit, either getting in the way of classic songs ("Knockin' at Your Back Door") or even worse, sounding like a distraction instead of an enhancement.
Disturbed, The Lost Children (Reprise): This isn't your usual B-sides compilation, as these 16 Disturbed tracks hold up extremely well, many of which ("Hell", "Old Friend") are every bit as good as their best album tracks. Toss in a couple of good covers that show the rather reserved David Draiman has a lighter side (Judas Priest's "Living After Midnight" and Faith No More's "Midlife Crisis"), and you've got a glimpse of a band going into "indefinite hiatus" on a surprisingly high note.
Ghoul, Transmission Zero (Tankcrimes): Typical of any novelty act, Ghoul's latest starts off very strongly with "Off With Their Heads" (and if you haven't seen the brilliant video, do so now), but soon the joke wears thin and all you're left with is tepid death/thrash.
Heartless, Hell is Other People (Southern Lord): Southern Lord has been on an absolute crust bender as of late, and the debut by the Pittsburgh band is good enough to stand alongside talented labelmates Nails and sorely-missed Canadian heroes Cursed.
Martyr, Circle of 8 (Metal Blade): Once you get over the initial disappointment that this isn't the new album by the Quebec death metal greats of the same name, this turns into quite a pleasant surprise. The first album by the Dutch band since 1985 (!), it's actually very good melodic thrash/speed metal in the same vein as Forbidden and Agent Steel.
Midnight, Satanic Royalty (Hells Headbangers): Ohio musician Athenar has made a name for himself in the metal underground with a series of splits and EPs under the moniker Midnight. After eight years he's finally come out with a proper album, and is it ever a blast. Sure, it's a little more polished than usual, but its energy is palpable as he evokes Venom, Judas Priest, Darkthrone, early Celtic Frost, and Motörhead on such ripping songs as "Rip This Hell", "Necromania", and "Lust Filth and Violence". Not noly is it another must-own by the reliable Hells Headbangers label, but it's the best thing they've put out all year.
Mournful Congregation, The Book of Kings (20 Buck Spin): More classy funeral doom by the Australian veterans. What sets them apart from the majority of bands in the subgenre is the way they sneak such beautiful, elegiac melodies into the slow, downcast music.
Night in Gales, Five Stars (Lifeforce): The German melodeath band's last album was back in 2001, and eleven years later it's a different world, as we've been so inundated with melodic death metal that the overall impact of an otherwise strong album as this one is a lot less now. We've heard this far, far too many times before to get excited about it.
Sanguis Imperem, In Glory We March Toward Our Doom (Hells Headbangers): This debut by the California band is good, workmanlike death metal. Stylistically safe and predictable, it sticks to the formula well enough to warrant a mild recommendation.
Speedwolf, Ride With Death (Hells Headbangers): Part Motörhead, part Discharge, part Jaguar, this Colorado get nearly everything right on their raucous debut album, fusing rock 'n' roll, old school metal, and punk into eight anthemic tracks. All they need is a producer. This stuff is begging to be recorded by Kurt Ballou, but despite a tinny, bass-deprived sound, this is nevertheless a very promising start.
Vladimirs, The Late Hours (Hells Headbangers): There's not a lick of originality to these Horror pucks, right down to the Glenn Danzig-style vocals, but if you like the Misfits and Samhain, it's catchy enough to probably interest you.
Whitechapel, Recorrupted EP (Metal Blade): Whitechapel is one American deathcore band I actually like, and their new EP gets off to a strong start with a pair of new songs, but when you pad your EP with asinine, obnoxious dubstep remixes of your songs, you get an instant thumbs-down.
Are you sure you want to delete this comment?
live local music on
Enter your ZIP code to see concerts happening in your area.
Data provided by Zvents
follow msn music