Nachtmystium Premieres New Song "Borrowed Hope and Broken Dreams"
Complete Roadburn 2012 performance now streaming as well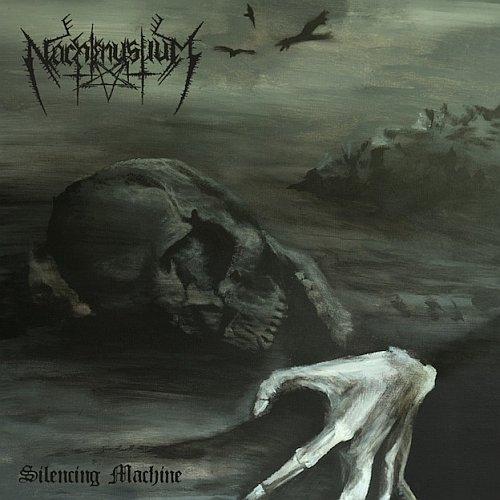 Nachtmystium is set to release their sixth album Silencing Machine on July 31 via Century Media, and just as vocalist/guitarist Blake Judd had promised, it's a lot more direct, aggressive, and black metal-derived as opposed to the wildly unpredictable directions taken on the last two albums, 2008's Assassins: Black Meddle Part 1 and 2010's Addicts: Black Meddle Part 2. That said, there are plenty of curveballs on the new album, just not the wild Eephus pitches like, say, "No Funeral" or "Blood Trance Fusion". A good example is "Borrowed Hope and Broken Dreams", which has premiered today at German website Visions.de.
Much like what Nachtmystium did on 2006's classic Instinct: Decay, the new song incorporates more of a controlled pace and psychedelic/garage rock elements, which again meshes very well with the blackened arrangement. It's one of, if not the most accessible song on Silencing Machine, a perfect indication of what you're going to get on the record.
Listen to Nachtmystium's "Borrowed Hope and Broken Dreams" here.
Also, you might remember how I came back from Roadburn 2012 back in April and raved about how good Nachtmystium's performance of the entire Instinct: Decay album was. Well, a soundboard recording of the band's complete set has been posted online by the awesome Roadburn folks, at the Dutch site 3voor12. If you've got an hour to spare, give it a listen, it's a phenomenal live set.
Stream Nachtmystium's Roadburn 2012 performance here.
live local music on
Enter your ZIP code to see concerts happening in your area.
Data provided by Zvents
follow msn music