Former Iron Maiden drummer Clive Burr dead at 56
"He was a wonderful person and an amazing drummer"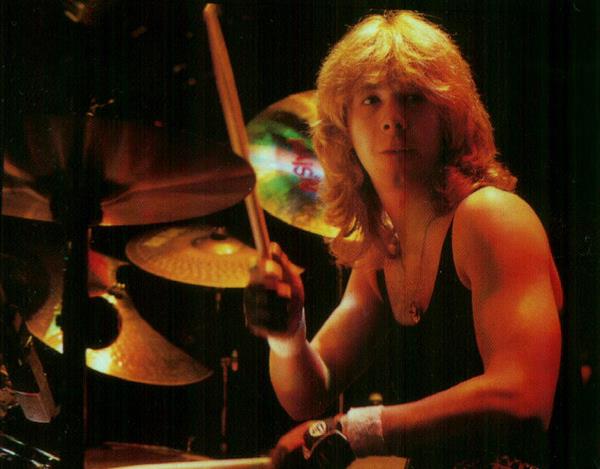 Former Iron Maiden drummer Clive Burr has died at the age of 56. He had been diagnosed with Multiple Sclerosis years ago, and according to the band, he died peacefully in his sleep last night.
Bassist Steve Harris says, "This is terribly sad news. Clive was a very old friend of all of us. He was a wonderful person and an amazing drummer who made a valuable contribution to Maiden in the early days when we were starting out. This is a sad day for everyone in the band and those around him and our thoughts and condolences are with his partner Mimi and family at this time."
Singer Bruce Dickinson says, "I first met Clive when he was leaving Samson and joining Iron Maiden. He was a great guy and a man who really lived his life to the full. Even during the darkest days of his M.S., Clive never lost his sense of humour or irreverence. This is a terribly sad day and all our thoughts are with Mimi and the family."
Burr was originally a member of the band Samson prior to joining Iron Maiden in 1979, and he quickly made a name for himself playing on the band's legendary first three albums: 1980's Iron Maiden, 1981's Killers, and 1982's The Number of the Beast. A more fluid-sounding heavy metal drummer you will never hear, as Burr's distinct fills and drum rolls lent the music tremendous character. The rampaging bridge of "Prowler", the swing of "Running Free", the intricacy of "Phantom of the Opera", the stately cadence of "The Ides of March", the classic "Run to the Hills" (Burr's most dominating performance with the band); all are just a tiny example of the dimension Clive Burr brought to Iron Maiden. Although he left the band in 1982, replaced by Nicko McBrain, he remained on good terms with the band, and when he was diagnosed with M.S., Iron Maiden organized several charity concerts and helped set up the Clive Burr MS Trust Fund.
It's a sad day for metal today. We lost a great one.
live local music on
Enter your ZIP code to see concerts happening in your area.
Data provided by Zvents
follow msn music