New Release Roundup 8/25/09
A mixed bag of new stuff this week, as retro thrash jokesters compete with possibly totally unironic Swedish glam/party metal revivalists and nutso Finnish folk metallers. The thing they all have in common? If you stop yourself from laughing long enough to actually listen, there's some really good music being made.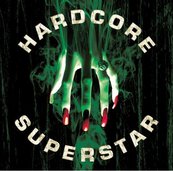 Hardcore Superstar
,
Beg For It
(Nuclear Blast): These Swedes have a sense of humor about what they do (an earlier album took its name from a
Steely Dan
lyric), but their music is worth a listen. They mix glammy riffs with genuine hard rock crunch and guitar solos straight-up stolen from
Slash
, circa
Appetite for Destruction
. Put 'em on a mainstream metal tour and they'll be considered a joke. But if this band can find its way to tour the dive bars where middle-aged fans of '80s metal still congregate on the weekends, they'll develop a cult following Stateside in no time.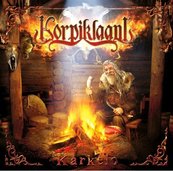 Korpiklaani
,
Karkelo
(Nuclear Blast): These crazy Finns mix thrash riffage with the folk music of their homeland, including instruments like accordion, flutes and some kind of giant drum with a head made of deer skin or something. The common rhythmic ground between thrash and polka has never been so thoroughly explored as with this band, and while lots of their songs are about love for nature and the forest life - the band name translates to "Forest Clan" in Finnish, just as many are about drinking ("Vodka," "Bring Us Pints of Beer"). That's not surprising; I've never met anybody who could outdrink a Finn. As is often the case with pagan/folk metal, Korpiklaani is almost certainly even more fun live than on record, but
Karkelo
is definitely an album worth having around for long winter nights of fireside drunkenness.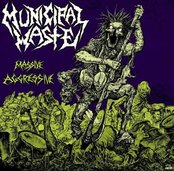 Municipal Waste
,
Massive Aggressive
(Earache): It's taken them four albums, but this Virginia-based crossover thrash revival outfit has finally made an album that's more than just a bunch of initially amusing but ultimately tiresome jokes.
Massive Aggressive
lives up to its title; it's the Waste's fiercest album by far, and they stretch their musical skills quite a bit, writing better songs than they ever have, without altering their formula one bit. If you thought they were just a stupid party-thrash band, well, until now you would have been right. But with
Massive Aggressive
, they're in a position to prove to all doubters that there's more to them than ripped jeans, headbands, and pointy guitars.
Other stuff out this week:
Rory Gallagher
,
Crest of a Wave: The Best of Rory Gallagher
(Eagle): A killer compilation by an amazing Irish blues/hard rock guitarist who was far too little known in the U.S. while he was alive.
Andreas Kisser
,
Hubris
(Megaforce): A two-disc set (one electric, one acoustic) of new material, much of it instrumental, by the guitarist from Sepultura.
Liturgy
,
Renihilation
(20 Buck Spin): Atmospheric, experimental black
ish
metal from Brooklyn. Recommended to those who like their metal a little weird, a little alienating, and who don't care about labels. This stuff is hard to classify, but it sounds great.
live local music on
Enter your ZIP code to see concerts happening in your area.
Data provided by Zvents
follow msn music