Big Boi live in New York: An appetizer for hungry fans
The Atlanta rapper sprints through OutKast hits with scant time for his new solo tracks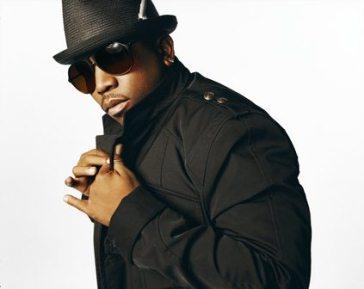 By Kathy Iandoli
Special to MSN Music
Big Boi's steady ascent into solo hip-hop royalty is still a work in progress. Sure, his solo debut album, "Sir Lucious Left Foot: The Son of Chico Dusty," and his Purple Ribbon All-Stars and Dungeon Family projects laid the proper groundwork. However, Antwan Patton remains best known as the pimp-tastic counterbalance to the pensive quirkiness of André 3000 through their partnership in Atlanta's legendary rap duo OutKast. That legacy is a gift and a curse for an artist like Big Boi, who packed the Studio at Webster Hall in New York on a damp Saturday afternoon in early December. As he delivers his second solo project, "Vicious Lies and Dangerous Rumors," this month, he's bringing his new sound to a new crowd – one that may not know much about OutKast, and one that may not really care.
Footaction sponsored Big Boi's set in tandem with Last.fm as part of Footaction's #GetGifted series. The crowd was primarily a young group of early 20-somethings, meaning the youngest audience member was around 2 years old when OutKast debuted "Southernplayalistic​adillacmuzik" in 1994. When Big Boi took the stage, he was clad in black, wearing a giant gold rope chain with a coaster-sized medallion and an Atlanta Hawks red fitted cap, plus shadesHe began with what he called the "appetizer portion of the show," breezing through OutKast hits like "ATLiens" (the crowd didn't know the call and response of the track's "throw your hands in the ay-yerrrr" hook), "Skew It on the Bar-B," "Rosa Parks," "So Fresh, So Clean" and "Ms. Jackson."
While everyone in the room was feeding off Big Boi's energy, the venue reached pandemonium once Big Boi announced he'd be performing tracks off his upcoming "Vicious Lies" release. Traditionally, an audience (particularly comprised of OutKast zealots) would be pleading for the past, the Achilles' heel for any chart-topping artist eager to move forward. In Big Boi's case it was the exact opposite. This crowd was cognizant of OutKast's legacy, but is living in the present and wanted to hear new songs like "Apple of My Eye" and "CPU" with indie rock outfit Phantogram or "Mama Told Me" with Little Dragon (since replaced with Kelly Rowland on the official album release). Big Boi delivered all of those, and the fans were thankful. They didn't even flinch when his hype man referred to him as "Big" and at one point "B.I.G.," something that would arguably have offended a traditional hip-hop crowd.
As Big Boi slid back into OutKast mode for songs like "Ghetto Musick," "B.O.B." ("Bombs Over Baghdad") and then "The Way You Move," the sand in the sponsored event's hourglass had run out. The crowd began to boo, to which Big Boi held up a spiral notebook sheet with a set list written in purple marker, proving he had a whole show planned. He snuck in the aforementioned single "Mama Told Me" before bringing the small house down with Purple Ribbon All-Stars' "Kryptonite."
If received properly, Big Boi's upcoming project will mark the most successful mixed-genre transition for a hip-hop artist since the Roots' critically acclaimed/fan-shunne​d attempt, 2002's "Phrenology." That's because it's what audiophiles want right now: music with blurred lines and no distinct delineation, and the crowd at the Studio at Webster Hall was proof of that. For an artist who was once the "normal" representative of a group who referred to themselves as outcasts, he's finally the one going against the grain (more so than his bandmate, who is currently in Gillette ads rubbing elbows with Adrien Brody). General Patton is entering the zenith of his solo career, something both OutKast fans and Big Boi fans alike can celebrate.
live local music on
Enter your ZIP code to see concerts happening in your area.
Data provided by Zvents
follow msn music