Is The Postal Service getting back together for Coachella?
Ben Gibbard's side project might be getting revived for the festival circuit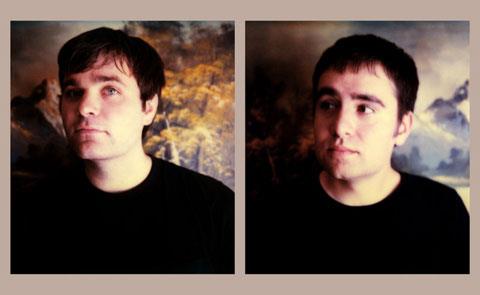 By MSN Music
A few weeks back we reported on the rumor (which is looking to be reality if you believe this tease) that the Rolling Stones will headline this year's Coachella music festival. And while we aren't in the habit of reporting festival rumors, another interesting Coachella tidbit appeared today that is too juicy not to share: It's being reported that The Postal Service might be a part of this year's lineup. 
Sure it's no Rolling Stones, but the possibility of Death Cab For Cutie frontman Ben Gibbard and Dntel's Jimmy Tamborello getting The Postal Service back together is a pretty big deal for indie rock fans. And while fans of the Stones and indie rock aren't two mutually exclusive groups, the trendy indie crowd is Coachella's core fan base and a Postal Service reunion is something that will greatly please a majority of Coachella attendees.
Now about that Postal Service rumor, here are the details:
According to Brooklyn Vegan, the reunion close to happening. A post on Brooklyn Vegan's website simply reads "Postal Service reunion in the works" and shows a photo of Gibbard and Tamborello. Nothing on the post directly says the group will be performing at Coachella, but there is a mysterious "Coachella" tag at the bottom of the post, which leads to speculation that The Postal Service will be at the six day, two weekend festival.
Bing: Daft Punk to join Stones at Coachella?
Normally we wouldn't report a blog's speculation on a reunion but Brooklyn Vegan isn't any ordinary blog. Brooklyn Vegan is a highly respected publication in the blogosphere, which gives this reunion rumor some credibility.
Another thing that gives the rumor a bit more weight is the fact that the festival has a history of hosting recently reunited bands. Rage Against the Machine and The Pixies famously had huge reunion sets at the festival in 2007 and 2004 respectively, and the 2012 edition of the festival saw the reunion of At the Drive In and Refused. 
Luckily we likely won't have to wait long to find out whether this report is true of if it'ast year Coachella's lineup was announced on the festival's Facebook page on Jan. 9 so expect to find out who will be performing at the Polo Grounds in Indio, Calif. soon.
Are you sure you want to delete this comment?
live local music on
Enter your ZIP code to see concerts happening in your area.
Data provided by Zvents
follow msn music