Coachella watch: Stones out, The Postal Service in
A confirmation and denial of appearances in Indio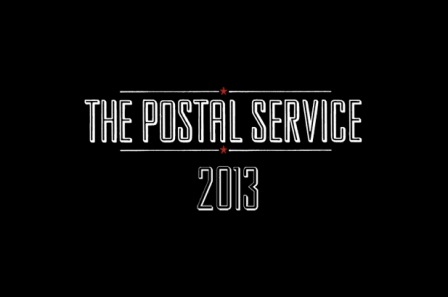 The Coachella lineup has yet to be announced but two of the biggest rumors surrounding the festival were addressed today.
The first rumor, which we reported on late last year, involves the possibility of The Rolling Stones headlining the six-day, two-weekend event. Unfortunately, that rumor is not true. Mick Jagger told the NME:
"We're not gonna do Coachella 'cause it's too early. There was a rumor we were gonna do that one, but it's very early, Coachella. It's April or something, isn't it? And we're not gonna be ready to go by April."
The other popular rumor, which was reported earlier this year, is that The Postal Service will reunite and perform at the Polo Grounds in Indio, Calif. That rumor, according to Billboard, is 100 percent true. Billboard reports that Sub Pop Records is prepping a deluxe 10-year anniversary edition of the band's lone album "Give Up" and that the band will play Coachella and is considering a tour that would include other festival dates.
The official Coachella lineup has yet to be announced, but it is expected to be revealed soon. Last year the festival's lineup was announced in Jan. 9.

Did anyone see the ad during last Sunday's Patriot's vs. Raven's game?
An ad came on saying that there is supposed to be 'SOMETHING SPECIAL' during the SuperBowl.  
It was a Mercedes Benz ad and they ended the ad with Sympathy for the Devil. I guessed that the Stones were going to play during half-time. My brother reminded me that Beyonce has that all wrapped up and also that the Stones played SB half-time like 5,6, or 7 years ago.
Anybody else think it might happen? If not why do you suppose the quick snippet of Sympathy for the Devil?
Are you sure you want to delete this comment?
live local music on
Enter your ZIP code to see concerts happening in your area.
Data provided by Zvents
follow msn music