Country comes to Times Square: 'All for the Hall'
Jason Aldean, Gregg Allman, Emmylou Harris and Vince Gill top Hall of Fame benefit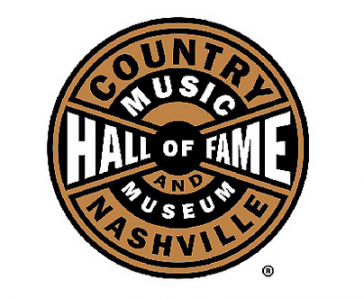 By Alan Light
Special to MSN Music
The star-studded All for the Hall concert benefiting the Country Music Hall of Fame returned to New York Tuesday night, with a line-up that spanned styles and generations. Hall of Famers Vince Gill and Emmylou Harris shared the stage with young superstar Jason Aldean, Southern rock pioneer Gregg Allman and Pat Monahan of the pop group Train, among others. Organized as an all-acoustic "guitar pull," with the participating artists playing songs in a round-robin format, the show at the Best Buy Theater in the heart of Times Square demonstrated the unique, delicate balance between tradition and innovation that defines country music.
"A show like this is spreading the gospel of country music," said Harris in an interview before the show. "How varied and rich it is — it's not just whatever stereotypes you might have, a lot goes into this rich stew."
Aldean, known for blending elements of rock and even hip-hop into his new-school country, emphasized the importance of young artists showing support for the Hall of Fame. "Even if my music is a little left of center, I was influenced by a lot of the traditional artists," he said backstage. "As a kid, I listened to George Jones, Johnny Rodriguez, Merle Haggard — I have huge respect for all that music, and it's important to carry that torch so our legacy can live on for the next generation."
Similar All for the Hall shows took place in New York in 2007 and 2008, but the event then moved to Los Angeles for the next several years. Kyle Young, the Museum Director, greeted the donors and invited guests (including Sam Palladio and Clare Bowen, Gunnar and Scarlett from the ABC series "Nashville") and spelled out the goals of the institution's current capital campaign, which has raised $73 million — $4 million coming as a donation from Taylor Swift — towards expanding storage and exhibition space. Gill, president of the Museum's Board of Officers and Trustees, then took over as the MC for the evening, kicking things off with a tender "Whenever You Come Around," which he explained that he wrote for his wife, singer Amy Grant, after their first date.
The show proceeded straight down the line: one singer following the next, accompanied only by acoustic guitars; in the end, it added up to a generous 24 songs in just shy of two hours. Whether by design or accidental seating choices, the veterans (Gill, Harris and Rodney Crowell, and Allman with Warren Haynes) took their turns, followed by the youngsters (Aldean, Monahan, and newcomer Ashley Monroe). Some of the material was brand spanking new — selections from Monroe's forthcoming album, "Like a Rose," and from Harris and Crowell's "Old Yellow Moon" on its release day; Gill even threw in an unreleased song called "I Don't Want to Ride the Rails No More," and proceeded to stumble over the lyrics ("I forgot the damn pay-off of the whole frickin' song," he lamented). Other songs looked to the past, including "Ring of Fire," to honor Johnny Cash's birthday, and the Everly Brothers' "Love Hurts."
A show like the All for the Hall fundraiser is obviously not intended as a competition, but the clear stand-out on this night was Gregg Allman. Even before the concert, you could feel the ripple of excitement among the other artists when he walked into the room for the group photos. And the songs he delivered were consecutive knock-outs: a powerful, weary version of Jackson Browne's magnificent "These Days" (which Allman cut on his 1973 "Laid Back" album), followed in turn by his own "Melissa" and "Midnight Rider." His weathered voice grew stronger each time his turn came around, and his Allman Brothers bandmate Haynes provided flawless, subtle fills and underpinning.
Jason Aldean drew the short straw, and had to follow each of these stunning performances. He made light of the task in front of him: "You got anything to play that's not that cool next time?" he said to Allman at one point. Aldean certainly brought the hits, offering up two songs that hit No. 1 on the country charts and one that peaked at No. 2. The stripped-down arrangements also pointed out the strength and clarity of his voice, which isn't always obvious in his more raucous recordings. But there was just no way that "Big Green Tractor" or "My Kinda Party" was going to live up to the emotion of Allman's songs.
If there was any disappointment in the show, it was that the artists were a little too polite and deferential when it would have been fun to see them jump in and mix things up. Gill was the night's MVP, adding his exquisite guitar work to most of the songs, and joining Crowell on the rollicking "It's Hard to Kiss the Lips at Night (That Chew Your Ass Out All Day Long)." Monroe did some double-duty, too, singing duets with Aldean and Monahan in addition to her own lovely, classic-sounding ballads "Like a Rose" and "The Morning After." But it sometimes felt like a missed opportunity to have Emmylou Harris seated at a microphone, or Warren Haynes with a guitar in his hand, not experimenting to see what they might spontaneously bring to some of the songs.
To close things out, Gill let Allman choose the finale, and after a brief conference with Haynes, he led a haunting rendition of the classic "Long Black Veil." The tale of murder and adultery was hardly a feel-good pick to send everyone out into a stormy New York night, but as the voices rose together in an age-old melody, country music's legacy and its future both felt on solid ground.
Alan Light is the author of "The Holy or the Broken: Leonard Cohen, Jeff Buckley and the Unlikely Ascent of 'Hallelujah.'" A regular contributor to MSN Music, he is the former editor-in-chief of Vibe and SPIN magazines. He is the director of programming for the public television concert series "Live From the Artists Den," and contributes frequently to The New York Times and Rolling Stone. Alan is a two-time winner of ASCAP's Deems Taylor Award for excellence in music writing.
Are you sure you want to delete this comment?
live local music on
Enter your ZIP code to see concerts happening in your area.
Data provided by Zvents
follow msn music