Pickathon's Boho Backwoods Revel
An artisanal roots music fest, straight outta Portlandia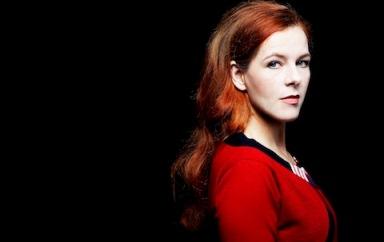 By Jonathan Zwickel
Special to MSN Music
If every weekend were Pickathon weekend, the world would be a better place. Better, that is, if you like your world filled with music, camaraderie, scenery, hospitality, and celebration. Better if you like your music and celebration served with a backwoods-bohemian spirit.
Long after Neko Case and Blitzen Trapper had finished headlining sets, the three day music festival held outside Portland, Ore., from Friday, Aug. 10, to Sunday, was still buzzing:  Ad-hoc jam sessions scattered throughout its wooded grounds still floated on at 6 a.m. on Monday.
Along with its participatory atmosphere, Pickathon's most notable aspect is perhaps its locale. The festival is set on Pendarvis Farm, 80 privately owned acres of meadows, forests and rustic clapboard buildings in a suburban neighborhood 20 minutes from downtown Portland. It's not a concert venue; it's someone's home, the vibe domestic rather than institutional. The weekend's 5,000 revelers mostly camped on-site in dense forest crisscrossed by trails, mercifully shady amid the weekend's 100-degree heat. The Pendarvis family has hosted Pickathon for all of its 14 years, and attendance felt more like an invitation than admittance.
That went for artists as well as fans. Of the 50-some bands that played Pickathon this year, a majority of them settled in, stayed all weekend and played multiple sets. So unlike most major festivals, the scourge of schedule conflict is nonexistent. No need to choose one band over another playing at the same time because both bands will play again later on one of the festival's three main stage areas. Two of those were set side-by-side so that when a set on one finished, music began immediately on the other, no setup lag time. The third, the Wood Stage, was a 10-minute walk through the forest at the bottom of a shallow natural amphitheater, sheltered by a rough-hewn canopy of boughs and branches and the treetops above, the kind of verdant hideaway at which Robin Hood might've held a fairy rave. Bands cycled between stages all weekend.
MSN Music: Live music report card
In this way you could fully customize your festival experience. If you felt like dancing on Saturday night, you chose Seattle soul duo THEESatisfaction on one of the two main stages over Case's intimate Wood Stage set (and dance you did, though not as well as the two ladies onstage). And then you segued into White Denim's late-night set at the Galaxy Barn — more like a stoned biker clubhouse — while the Austin quartet unspooled their raunchy choogle-rock late into the sultry night.
Another thing that set Pickathon apart was its focus on sustainability. There was no plastic anywhere at the fest and almost zero garbage in general. How'd it work? Portland company Klean Kanteen supplied stainless-steel pint cups with your first beer purchase, which, remarkably, people hung onto all weekend for refills of beer (only $4!) and water (free!). Organizers estimated 35,000 plastic cups and 25,000 plastic water bottles were spared.
Food vendors — recruited from Portland's vaunted haute-cuisine food-truck scene — served grass-fed burgers, artisanal cheese pizza, breakfast sandwiches, vegan spring rolls and fresh-baked pies on flatware provided by Portland project Go Box, which diners returned to washing stations to be cleaned and reused. This emphasis on waste reduction was the heartening mark of highly responsible festival organizers and fans. Which could only be the provenance of the state of Oregon, where the demo was pure neo-hippie family pride: hipster cowboys with wallet chains, shirtless dads in Teva sandals, tattooed women in cowboy boots, mostly 30-something, uniformly Caucasian and fit. The only thing more ubiquitous than stainless-steel pint cups secured with carabiners to backpacks were feral children, dancing and screaming and generally oblivious to the music happening around them.
And the music! Pickathon's uniqueness fostered incredible performances, bands playing for each other as much as their fans. The name might suggest a twang-fest, but the bill was diverse and intelligently curated. ("Pickathon" refers more to the impromptu fan jams around the campgrounds than the lineup proper.) As always, the binding theme was "indie roots," a thoroughly of-the-moment descriptor that begged broad interpretation.
MSN Music: Midyear Music Exam: 2012's hits and misses so far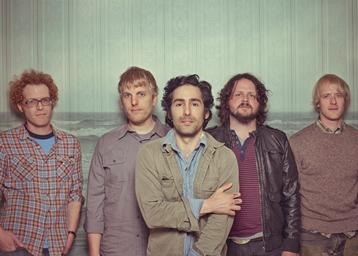 San Francisco psych-rockers The Oh Sees destroyed the Galaxy Barn well past midnight on Friday and somehow managed to repeat the feat in broad daylight Saturday afternoon. Philly reverb-loving quartet the War on Drugs did the reverse, hypnotizing a sweltering main stage crowd Sunday afternoon and then upping the ante in the Galaxy Barn later that night. Seattle's Cave Singers had the Wood Stage crowd kicking up dust as people danced between hay-bale benches. The Wood Brothers ripped into '90s style jam-band pyrotechnics with slide guitar and upright bass. 
If there was a hometown favorite at Pickathon, it was Blitzen Trapper, and if this indie-roots scene has a hit, "their song "Furr" is it, inspiring a massive sing-along midset. The Portland rockers had been rained offstage a week before at Newport. Here their crowd was drenched in sweat rather than precipitation. Their ragged, intricate music landed at the likable but unlikely middle point between Van Halen and the Grateful Dead.
On the more traditional side, Cass McCombs played the vintage country standard "Satisfied Mind" with a five-piece acoustic band, including a drummer thumping a 5-gallon water jug. Langhorne Slim took his rollicking, top-of-the-lungs Americana into the crowd while his band looked on from the stage. Phosphorescent played gorgeous, depressing country blues throughout the weekend but saved his most devastating tune, "Mermaid Parade," for his final, Sunday afternoon set in the Galaxy Barn. Ladies swooned. Casey MacGill warmed up the Sunday morning crowd with classic swing standards and a pencil-thin mustache. On Saturday, family band Kitty, Daisy and Lewis — all siblings — swapped instruments on their jump-blues standards and were joined by their parents, Graeme Durham and Ingrid Weiss, on slide guitar and upright bass. Later that night, the Hot 8 Brass Band from New Orleans delivered "Atomic Dog" and "Sexual Healing" in second-line style.
Nor do indie roots grow strictly in America. From Mali, Tuareg guitarist Bombino led a wicked desert trance band dressed head-to-toe in colorful robes. Their three sets over the weekend drew raves from musicians hanging out backstage, in awe of the band's young drummer. The Sierra Leone Refugee Allstars left Pickathon after their Friday night main stage set but left a weekendlong impression. Playing just prior to Neko Case on Sunday night, five-piece Mexican ensemble Los Cojolites offered an improvisational, virtuosic take on traditional son music. Portland band Y La Bamba spiked minimalist, acoustic flamenco with gorgeous harmonies.
The weekend yielded countless quintessential moments, but the most poetic came towards the end of the War on Drugs' Sunday night set. It was close to 10 p.m., the crowd was exhausted from heat and beer and a seemingly endless stream of music. Bandleader Adam Granduciel beamed from the stage before their last song.
"This is the best festival I've ever been to in my life!" he said. "Who wants to play guitar with us?" There were a half-dozen volunteers.
live local music on
Enter your ZIP code to see concerts happening in your area.
Data provided by Zvents
follow msn music