Newport Redux Part 1: Folk's Most Famous Festival Basks in a Revival
Wilco, My Morning Jacket mirror indie rock's deep roots in folk sources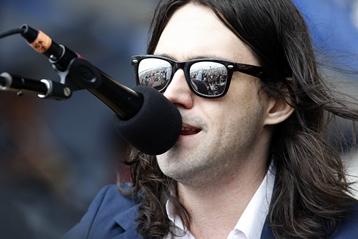 By Jonathan Zwickel
Special to MSN Music 
Fifty-three years after its start, the Newport Folk Festival still defines and defies American folk music. This year's festival has so far demonstrated the genre's unquenchable mutability: Folk purists have much to enjoy here, but not as much as folk revisionists, fusionists and progressivists. In 2012, folk music is pop music is folk music — a state of post-modern miscegenation few would've predicted even just a few years ago. 
Except, apparently, Newport Folk Festival founder George Wein. "I'm old enough I know that these things go in cycles," the 86-year-old impresario told The Associated Press last week. For the 2012 edition, held July 27-29, the cycle is definitely favorable. "These bands — they're hugely popular."
Maybe so, but Newport remains an intimate festival with a meticulously curated lineup. Friday headliners Wilco, who delivered a brilliant, poignant set of experimental Americana and Woody Guthrie covers, played to only 6,000 fans. An estimated 10,000 filled the grounds on Saturday, a capacity crowd at Fort Adams State Park, the Colonial-era stone edifice that's hosted the festival since its beginning. It sits on a grassy peninsula jutting into Narragansett Bay, surrounded by sailboats and dinghies, Newport's dramatic Claiborne Pell Bridge in the distance. The main stage is backdropped by the fort's outer wall, massive stone bricks some 40 feet high. It's a glorious setting for a festival of historic magnitude.
MSN Music feature: Folk Roots: Troubadours Rise Again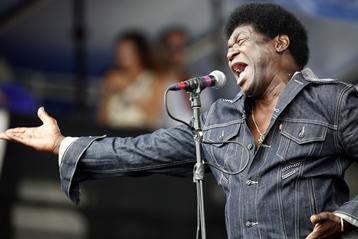 This year, the weather has been as formidable as the landscape is scenic. Friday's opening night was delayed an hour while a downpour moved over the grounds. On Saturday, headliners My Morning Jacket were forced to cut their set short by 40 minutes due to lightning danger. Despite the weekend's heavy, steel-gray clouds, thousands of fans were already here Sunday morning. Filing dutifully through the gates at 10 a.m., they were greeted by a couple dozen teenagers from the Berklee City Music Gospel Choir singing "Killing Me Softly With His Song" by Roberta Flack.
Performances like this, where the boundaries of folk music are playfully distorted, inject fresh relevance to the festival. If Newport's quintessential moment came in 1965 when Dylan played "Maggie's Farm" with an electric band, the iconoclastic spirit of that moment has surfaced over and over this year, transformed but unmistakable.
Take Wilco, for instance. Their Friday night set was thrilling, innovative and impeccably professional, unleashing the full power of a great band in its prime. The veteran Chicago quintet played songs as dissonant and noisy as any underground avant-garde art project, spiked with razor-sharp hooks and virtuosic riffs. But they opened with a quiet, straight-ahead version of Woody Guthrie's "Christ for President" and, two hours later, broke from their improv-heavy, far-flung originals to invite a Sarah Lee Guthrie — Woody's granddaughter — to share the stage for "California Stars," another Guthrie song they played in traditional fashion.
Listen: Full sets from the 2012 Newport Music Festival on NPR Music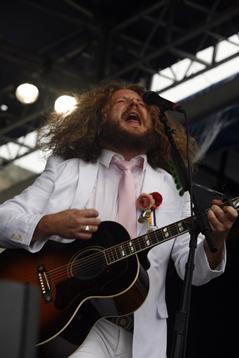 Saturday's headliner My Morning Jacket are another great American band in their prime; like Wilco bandleader Jeff Tweedy, Jacket lead singer Jim James performs in a side project dedicated to the music of Woody Guthrie. James introduced his band's cover of the Band song "It Makes No Difference" by dedicating it to Levon Helm, the Band drummer who played Newport several times before his death earlier this year. MMJ tailored their set to the setting, with James primarily on acoustic guitar, crooning gorgeous ballads like "Golden" and "Bermuda Highway" backed by the rest of his electrified band. Until their last song: "If we get shut down, it may not be our fault," James told the crowd as thunder and lightning flashed above the stage. They charged into "I'm Amazed" with serious intensity, knowing a show cut short must end with a bang.
Newport's smaller stages have hosted equally world-wise, genre-bending bands. "Considering this is a folk festival," said Deer Tick lead singer John McCauley during his band's early afternoon set at the Fort Stage, "we figured we'd play a rock 'n' roll song." Then the local blues-rock ragers tore into a raucous version of "Maybelline" by Chuck Berry. Iron and Wine, which began in the mid-'00s as Miami-based singer-songwriter Sam Beam's whisper-soft solo project, performed with a six-piece band that played an "Astral Weeks"-inflected set of jazzy folk rock, as well as a solemn cover of the country classic "Long Black Veil."
It should be noted that Beam and Jim James, both bushily bearded and soft-featured, are the two cuddliest-looking rock stars today. Maybe modern folk is so popular because it looks so sweet and unintimidating.
Or maybe it's because this is thinking-people's music. The pundits who lament pop music's "retromania" (see Simon Reynolds' book-length treatise on the perils and prevalence of today's creative plundering of the past) overlook an important fact: Whatever the genre, it's all folk music. And the best folk music pays homage to the past while connecting to the present. That's the stuff you'll find at Newport.
Editor's note: This is the first of two dispatches from the Newport Folk Festival. The second post can be read here.

live local music on
Enter your ZIP code to see concerts happening in your area.
Data provided by Zvents
follow msn music