Reports: The Rolling Stones to tour the U.S. first half of this year
'Fewer than 20' dates are planned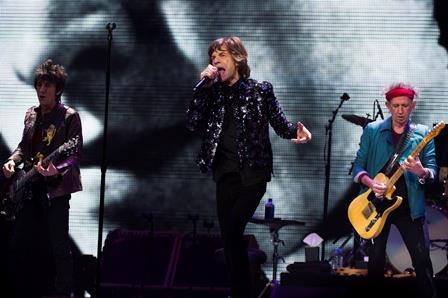 The rumor mill has been buzzing with reports of a possible Rolling Stones tour in 2013 and now it looks like that tour is indeed going to happen, and it's going to happen soon.
According to Rolling Stone and Billboard magazines, the rock icons will perform "fewer than 20" shows in the United States during the first half of this year. The tour dates and venues have yet to be announced (as has the actual tour) but news of the Stones touring is not a surprise.
MSN Music live review: The Rolling Stones roll with time's changes in Newark, N.J.
Last year the band played a handful of shows in New York and a few gigs in London as part of their 50th anniversary. Billboard reports the band's five 2012 concerts grossed a total of $38,687,010 and sold 73,702 tickets. The financial success of the shows almost guaranteed the band's return to the road.
live local music on
Enter your ZIP code to see concerts happening in your area.
Data provided by Zvents
follow msn music