FEATURED POST
Swift also becomes the new face of the Keds brand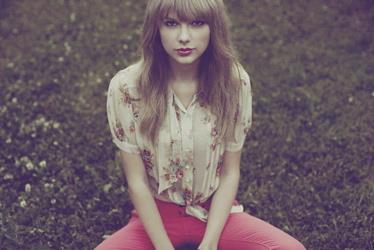 Advertising Age breaks news that Taylor Swift will partner with Diet Coke on a series of branding initiatives. While the advertising industry trade publication writes, "It's not clear how Diet Coke will use Ms. Swift . . . it's likely she will become a brand ambassador of sorts, with the partnership going beyond simply 30-second TV spots."
Swift, who topped Billboard's list of top music industry money makers last year with 2012 earnings of more than $35 million, already has existing endorsement deals with Cover Girl, Sony Electronics and footwear line Keds (more on that one below), and she has appeared in recent TV commercials for Target and Macy's, as well as being part of a new print ad campaign for Disney Parks.
Ad Age writes, "While various celebrity endorsements of the soda giants have been ridiculed over the years as less than authentic—a decade ago Britney Spears was photographed drinking Coke while under contract with Pepsi—Ms. Swift may actually be a genuine fan of Diet Coke. In October she rather comically told Bon Appetit magazine the cola is always in her refrigerator, 'because it understands me.' She was also photographed clutching a can of Diet Coke in London earlier this week."
In related news, The New York Times reported this week that Keds "is preparing to introduce a campaign featuring Ms. Swift that delivers a strongly social message to the brand's young, female target audience. The campaign, scheduled to begin in print, online and in social media on Thursday [Jan. 24], appeals to 'brave girls' and 'bravehearts' and offers Ms. Swift as a role model." The campaign has an estimated budget of $20 million.
The campaign continues the relationship between Keds and Swift that started in October, when Keds sold red sneakers inspired by her new album, "Red." Now, The Times reports, "Ms. Swift becomes the face of the Keds brand."
In the ads, Swift says lines like "If you're lucky enough to be different from everyone else, don't change to be the same." Another ad offers this advice from Swift: "Try things. Say hi already. Laugh a lot. Mess up. Apologize. Mess up again. Hug people. Take chances. Trust yourself." The commercial ends with the line "Be brave and you'll have the time of your life."
A special Web site, bravehearts.com, and a section of the Keds Web site, keds.com, will be devoted to the campaign, and plans are in the works for the campaign to include other elements like scholarships and mentorships, according to the Times.
live local music on
Enter your ZIP code to see concerts happening in your area.
Data provided by Zvents
follow msn music