FEATURED POST
Singer to begin recording his album in January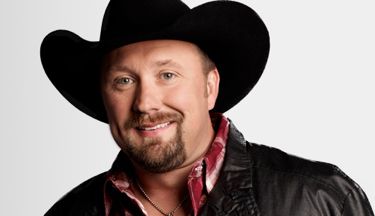 Season two "X Factor" winner Tate Stevens plans to move himself and his family to Nashville. He revealed that bit of news in an interview with USA Today.
The 37-year-old country singer—one of the oldest contestants on the FOX reality series—beat out 13-year-old finalist Carly Rose Sonenclar and the girl group Fifth Harmony to win the contest earlier this week. While news of his win was met with a barely stifled yawn by Nashville's country music industry, Stevens' prize includes a $5 million recording contract. He will also get to perform in a Pepsi commercial to be aired during the Grammy Awards.
It was Stevens' "everyman" persona that seems to have made him popular with fans, as well as his story of shelving his dreams of a singing career to provide for his family.
"This is a life I always wanted to give my family. And, finally, I got the opportunity, so it means everything," Stevens told USA Today following his win.
"X Factor" judge Simon Cowell said of Stevens' performances on the show, "He took risks. He didn't do safe cover versions. He did songs which were proper country songs and that's why I think people bought into him.
"There's a gap in the market for him," Cowell added. "I think he will sell records and he's very determined. He reminds me a bit of Garth Brooks."
USA Today reports Stevens will head to Nashville in early January to start working on his debut album. He plans to commute back and forth to his home in Missouri while his son finishes high school, but will move his family to Nashville after that.
Speaking about the type of album he hopes to make, Stevens told the paper, "I'm going to dance with the one that got me here. It's going to be country. It's going to be a lot of fun. I'm going to put some very fun tracks on there. I'm sure I'll do some old, tug-at-your-heart country ballads."
live local music on
Enter your ZIP code to see concerts happening in your area.
Data provided by Zvents
follow msn music