FEATURED POST
Also, David Nail Kicks Off His Own Fall Tour Next Month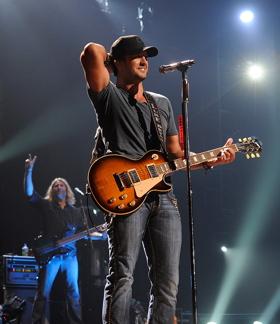 Luke Bryan will embark on his fourth annual "Farm Tour" in October, with eight concerts planned, including five in his home state of Georgia.
Bryan, the son of a peanut farmer, devised the outdoor "Farm Tour" concerts as a way to give back to local farming communities. Proceeds from each show will go to a scholarship for a student from a farming family attending a local college.
The "Farm Tour" 2012 concerts will be held in the following cities, with locations to be announced soon:
October 3 Claxton (Statesboro), Ga.                                
October 4 Clemson, S.C.
October 5 Auburn, Ala.
October 6 Valdosta, Ga.
October 10 Villa Rica, Ga.
October 11 Colbert (Athens), Ga.
October 12 Tallahassee, Fla.
October 13 Macon, Ga.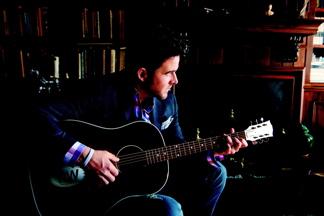 In other news, David Nail (right) will kick off a fall tour of small venues Sept. 6 in Cincinnati. Dates are scheduled through Nov. 3.
The Grammy-nominated singer, who has previously opened larger tours for Taylor Swift, Lady Antebellum, Billy Currington and Gavin DeGraw, says in a press release, "I've been blessed with some pretty great songs, and you just can't get them all in during a shorter set. The great thing about playing your own shows [is] you can play all the music you want to, and a lot of the great album cuts get to be heard, which is a lot of times what fans tell me they like the best."
Along to clubs, small halls and festivals, Nail will also be in Pittsburgh on Sept. 26 for the Country For A Cure concert to benefit the Payton Wright Foundation and Cancer & Blood Disorders Auxiliary of the Children's Hospital of Pittsburgh.
live local music on
Enter your ZIP code to see concerts happening in your area.
Data provided by Zvents
follow msn music