FEATURED POST
Plus, The Food Network Renews Trisha Yearwood's Cooking Show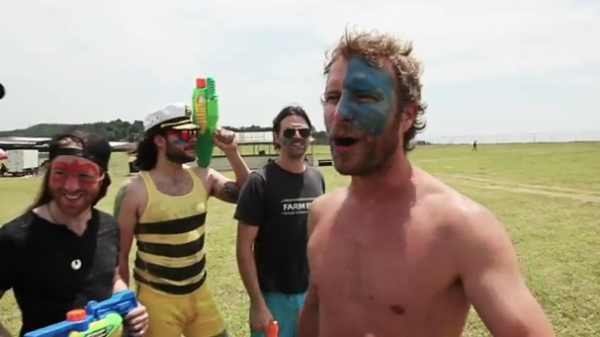 • No one could ever accuse Dierks Bentley of not having fun on the road. For the latest installment of his Web series, DBTV, the shirtless singer divides his camp up into band vs. crew for a full-on re-enactment of the battle scene from "Braveheart," complete with face paint and motivational speeches. Check out the hilarious video here, and keep an eye out for a cameo from members of the Eli Young Band, who find themselves accidentally on the wrong side.
"We try to make those things really as entertaining as possible," Bentley tells One Country about his DBTV webisodes. "You're taking up two minutes of someone's time, so you want to make it fun."
• Kenny Chesney will perform on "Macys 4th of July Fireworks Spectacular," which airs July 4 on NBC. The event, also featuring Katy Perry, will include more than 40,000 fireworks lighting up the sky above New York's Hudson River during a 25-minute "Ignite The Night"-themed display, and is the nation's largest Fourth of July fireworks display.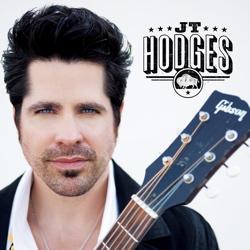 • Newcomer JT Hodges will release his self-titled debut album Aug. 21, and released the cover art (pictured) to fans this week via Instagram.
• The Food Network has both renewed and expanded Trisha Yeawood's cooking show, "Trisha's Southern Kitchen," according to The Hollywood Reporter. The three-time Grammy winner and cookbook author's daytime cable show will grow from six episodes to 13 for its second season, which begins airing in the fall. The new episodes begin production this summer.
"It was such a great experience, and the positive response from viewers was overwhelming and truly gratifying," Yearwood tells The Hollywood Reporter. "I've always believed that food brings people together. I can't wait to share more family memories and recipes with Food Network fans."
Yearwood, who is married to Garth Brooks, has released two cookbooks, "Georgia Cooking in an Oklahoma Kitchen" (2008) and "Home Cooking With Trisha Yearwood" (2010). Both topped the New York Times best-seller list in the advice, how-to and miscellaneous category.
live local music on
Enter your ZIP code to see concerts happening in your area.
Data provided by Zvents
follow msn music