FEATURED POST
Singer Also Compares Baseball To Performing Live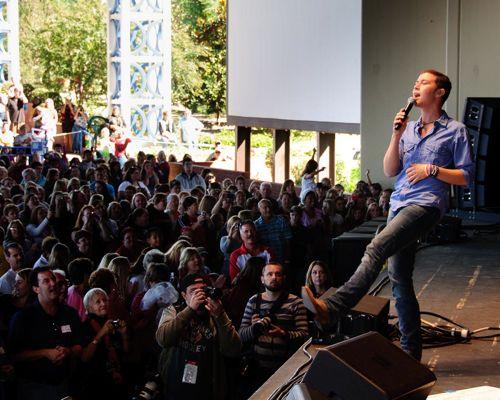 Scotty McCreery is about to start his freshman year at North Carolina State University, a choice he admits was a detour in his longtime plan to attend college in Nashville, where he'd be closer to the hub of the country music industry.

"For my whole life I planned to come to college in Nashville," he recently told MSN Music. "Belmont [University] and Middle Tennessee State [University] were on my list. I really think if this [winning 'American Idol'] hadn't have happened to me, I probably would have ended up there. But being on the road and seeing how I can do a lot of the business stuff at home—or Nashville's just an hour flight—I think that kind of swayed me to the decision," he said.
"I think I'm only going to have a two-day schedule at college, and work on the off-days," he added. "So either way, I'm going to get a lot of work done at school and in my music career as well."
McCreery also had plenty to say about his current touring partner, Brad Paisley.
"Brad's the man," he said with a smile. "He's such a class act and such a good guy. He's always the first one to say 'hey' or invite me to come eat dinner with him. He's just a normal guy, and it's cool to see that in an industry where not everybody is like that."
On tour, McCreery said, "When some guys go to the bus and sleep, I go out there every single night and watch him sing [from] the sound booth, because you're learning every night when you're seeing him do his thing. He's doing something different every night, the way he interacts with the crowd. He's just a pro, and he's the top dog, so I've got loads and loads of respect for him."
McCreery, who enjoyed playing baseball for his high school team, also was asked by MSN Music to compare scoring a no-hitter in a baseball game to being on stage in front of 10,000 people. Not surprisingly, he said, there's a clear winner.
"For me, it's getting on stage," he said. "That's the rush for me. That's what I live for. That's my passion. Baseball is a hobby. I love doing it. It's what I grew up doing, but the music is just on a whole other level."
live local music on
Enter your ZIP code to see concerts happening in your area.
Data provided by Zvents
follow msn music