FEATURED POST
Singer's first child is expected this summer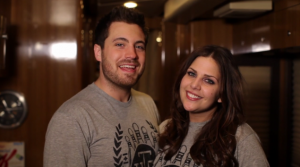 Us Weekly breaks news that Lady Antebellum singer Hillary Scott, 26, is pregnant with a baby girl. Scott and her husband, the band's drummer, Chris Tyrrell, announced via Twitter last December that their first child was on the way.
The couple got engaged in July 2011 and married in January 2012. Since their engagement, they have become the "parents" of two adorable dogs, Hobbs and Baker.
Scott has been tweeting updates about her pregnancy to fans, reports US Weekly. "Who has two thumbs and just asked her husband, and very nicely I might add, to run into the grocery store for pop tarts? ME! Pregnancy," she wrote on Jan. 15.
A month later she had this to say: "I've never dreamed weirder dreams than I have pregnant . . . if I could only recall all the details. It would make a killer movie!"
live local music on
Enter your ZIP code to see concerts happening in your area.
Data provided by Zvents
follow msn music