Thompson Square Teams With Purina To Raise Funds For Service Dogs For Wounded Troops
The Duo Recorded An Exclusive Performance Video Featuring Their Puppy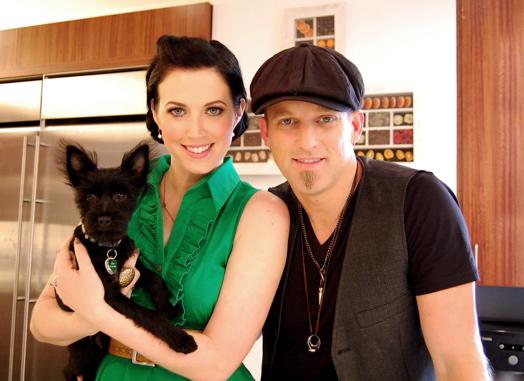 Hot country duo Thompson Square has partnered with Purina Dog Chow for a promotion that aids wounded U.S. troops. To raise awareness for the campaign, the duo's Keifer and Shawna Thompson recorded an exclusive performance for Purina of a song written by Keifer a decade ago called "A Dog's Life." The song's story is told through the eyes of a dog.
The video, which was shot in New York City, features the couple's adorable and camera-loving puppy, Etta, in a starring role. Watch it here.
As part of the Dog Families Know promotion, which runs through Aug. 31, Facebook users can upload a photo, video or a story about how their dog has impacted their family at Facebook.com/DogChow​. For each upload, Purina will donate a dollar (and up to $25,000 total) to the charity Patriot Rovers, which raises and trains service dogs to work with our wounded troops, or those experiencing post-traumatic stress and needing help re-adjusting to daily life after returning to the U.S.
The dog-loving Thompsons recently brought Ella into the family following the loss of their 16-year-old Yorkshire Terrier, Harley, which Keifer had bought as a gift for Shawna in the first year they were dating. That dog also served as the ring-bearer in their wedding. After the loss of Harley, Shawna says, getting Etta "put a smile back on my face."