Keith Urban Reportedly To Take Third Judge's Chair On "American Idol"
Singer Said To Be Earning Half Of What Rapper Nicki Minaj Will Make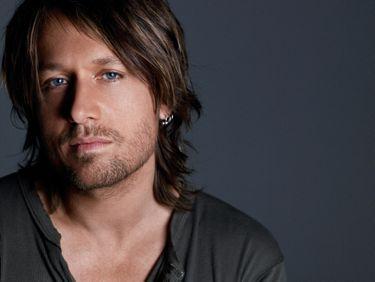 Keith Urban is close to signing a deal to became a judge on season 12 of "American Idol," according to
The Hollywood Reporter
, which says rapper Nicki Minaj is finalizing a similar deal of her own. If confirmed, they would join already-announced new judge Mariah Carey, who will reportedly be earning $18 million.
According to The Hollywood Reporter, "Minaj and Urban have been in talks for weeks with 'Idol' producers." But the magazine also reports that Minaj's Pepsi sponsorship "was irking Idol partner Coke. Those issues apparently have been worked out, and Minaj will receive about $8 million to join the show with additional allowances for wardrobe, hair and makeup.
"Urban, who told an Australian radio station that he was in talks to join 'Idol,' has agreed to take a third seat for a salary of $3 million to $4 million," according to The Hollywood Reporter. "Former country contender Brad Paisley apparently dropped out of the conversation because he wanted to match Minaj's pay scale, which was a nonstarter with Idol brass. As also previously reported by THR, the show is looking to cut costs where it can, from production to talent," the magazine reports.
Urban previously served as a judge on the Australian version of "The Voice."
"I'm trying to make an album, and it's strange how these opportunities all come in one big fell swoop," he said earlier this week.
Reps for Minaj and Urban have not responded to The Hollywood Reporter's request for comment.
Editor's Note: The disparity between the reported salaries for Minaj and Urban is striking, and even a bit insulting to the country music industry. Urban has been a top country star for more than 10 years and has racked up an impressive list of accomplishments and awards. Not to diminish Minaj's talents, but having just released her first album in 2010, she's been on the music scene for five minutes relative to Carey and Urban. The idea of her earning twice Urban's fee (or more) certainly won't sit well in the country community, particularly considering what a cash cow country acts like Scotty McCreery and Carrie Underwood have been for "Idol's" producers, who continue to own a piece of the financial action for a time for any of the stars created on the show.
live local music on
Enter your ZIP code to see concerts happening in your area.
Data provided by Zvents
follow msn music