Eli Young Band's Mike Eli reacts to Grammy Award nomination
Also shares details of the band's next album, now in the works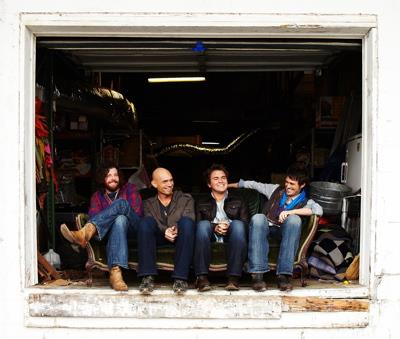 Last week brought a big, happy surprise for the Eli Young Band when the group was nominated for its first Grammy Award. Lead singer Mike Eli tells One Country that word of the nomination came at a great time, when the band members had just spent their first day together in the studio recording their next album.
That evening, news filtered into the studio that the group had picked up a nomination for best country duo/group performance for their hit song, "Even If It Breaks Your Heart." Additionally, the song was nominated for a best country song Grammy. And while the latter category exclusively recognizes the songwriters, Will Hoge and Eric Paslay, Eli says, "either way, that's pretty amazing."
As for their own nomination, Eli admits, "We were pretty shocked. I don't think we were expecting that . . . We'd just finished up a day recording and were really feeling good, so that was just like icing on the cake. It was a really, really good day."
Speaking of that next album, Eli reveals that while they've just started on it, with plans to finish the recording in January, he already knows "It's going to be the best record we've every made. We're feeling really good," he says. "We've got the best songs that we've written in a long, long time. Between those and some of the outside songs that we're working on, it's going to be a really fun record, an organic record."
They're working for the first time with veteran Nashville producers Frank Liddell and Justin Niebank, but Eli says, "We're kind of taking a more hands-on approach with producing on this record . . . We're taking more of the reins when it comes to really making sure that everything is as live and as organic as it can be."
The record is tentatively scheduled for release next summer, when the Eli Young Band will be out on tour with Kenny Chesney.
live local music on
Enter your ZIP code to see concerts happening in your area.
Data provided by Zvents
follow msn music