Tim McGraw To Help Give Away Homes To Wounded Veterans
Project HomeFront Will Award 25 Homes During His Summer Tour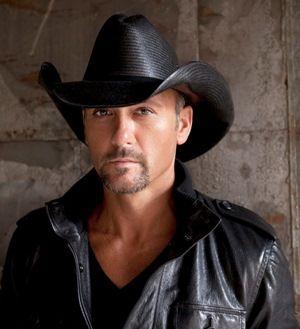 On his tour with Kenny Chesney this summer, Tim McGraw will be helping to give away 25 mortgage-free homes to wounded warriors and service members in need as part of a newly launched, nationwide program called HomeFront.
To kick off the program, McGraw will perform a Memorial Day concert for service members at New York's Beacon Theatre during Fleet Week. The show will be streamed live via YouTube and to military bases around the world on The Pentagon Channel.
"My sister's a veteran of the first Gulf War. My uncle was a Vietnam veteran and my grandfather was a World War II veteran," McGraw says in a press release. "I've always felt a deep sense of respect and obligation to our troops. Being able to reward them for their dedicated work with a new home will be even more rewarding for us. It feels so good to give back to them, and to have the opportunity to entertain them on Memorial Day is something I'm honored to do."
McGraw and Chesney's Brothers of the Sun stadium tour kicks off June 2 in Tampa, Fla.

My husband and many family members are Vietnam veterans.  My brother passed away due to service connected injuries 2010.  He was a awarded the Purple Heart.  My husband became ill in 2006 from Agent Orange related Diabetes, Skin Cancer, and PTSD.  He ended up unemployed due to his struggle with memories of combat.  We were responsible home owners for 35 years and I thought he would die when we had to give up our home.  We were alienated and became outcast.  I told him to get well and I would cover us but 2 1/2 jobs did not save our home.  Loosing your home at 63 and being a combat veteran seems to be a dishonor in a country as great as ours.  We are lucky  to have each other and the hope to have another home someday.  We feel shame and also pride to have become victors over our problems.  We always have enough to help just one more veteran with a word of encouragement or nailing a board over a hole in the floor for someone.  We salute all those families who have given so much more and all the veterans living through the aftermath of the cost of freedom. 



Are you sure you want to delete this comment?
live local music on
Enter your ZIP code to see concerts happening in your area.
Data provided by Zvents
follow msn music