Kenny Rogers, Martina McBride embark on holiday tours
McBride includes Special Olympians in her new Christmas video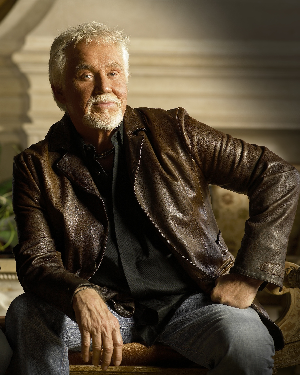 Kenny Rogers and Martina McBride will embark on separate holiday tours this month.
Rogers will hit the road with his 31st annual Christmas & Hits Tour, which features both holiday classics and—as the name suggests—some of his hits. Billy Dean will be back this year as the opening act. The 22-city, 23-show tour—which includes two nights in Baton Rouge, La.—will hit venues across the country beginning November 23 in Catoosa, Oklahoma, and wrapping December 23 in Westbury, New York.
The Christmas portion of his set will include performances such standards as "White Christmas," "Silent Night," "Joy To The World," and "Mary, Did You Know." Local choirs and children have once again been chosen to perform with Rogers in each city of the tour.
The hits portion of the show will include "Lady," "The Gambler," "Islands In The Stream," "Daytime Friends," "Lucille," "Ruby, Don't Take Your Love To Town," "She Believes In Me," "Coward Of The County," "Through The Years," and several others.
Gaither Music Group recently released two albums by Rogers in time for the holidays: "Amazing Grace" and "Christmas Live!" – the latter featuring performances captured on a previous outing on his Christmas and Hits Tour.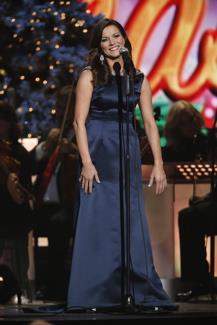 Martina McBride's 16-city The Joy of Christmas Tour also launches Nov. 23 in Atlanta, with plans to conclude Dec. 21 in Chicago. A 12-piece band will back McBride, including a string section, when she plays theaters around the country.
A video screen depicting winter street scenes, shoppers, and snowy mountains will serve as a backdrop for McBride's performances of holiday classics. The tour PR promises "multiple wardrobe changes . . . local celebs reciting 'The Grinch,' and a home video of the McBride family on Christmas morning."
"My goal is to put everyone in the Christmas spirit by bringing every aspect of Christmas to life on stage," says McBride in a press release. "We perform everything from pop classics like 'Let it Snow' and 'I'll Be Home For Christmas' to the beautiful hymns such as 'O Come All Ye Faithful' and 'O Holy Night.' One of the parts I'm most looking forward to is when I go into the audience to chat with fans. It's spontaneous and fun, because you never know what's going to happen. I love Christmas, and I've put together a show that is powerful and full of emotion, as well as fun for the whole family."
On Thanksgiving Day this week, McBride will be performing on the 52nd Annual "The Thanksgiving Day Parade On CBS," which will air live from New York City on the CBS Television Network from 9 a.m. until noon (ET). Fans can see her perform at 9:15, 10:45 and 11:45 a.m. (ET).
In related news, McBride recently shut down Main Street in historic Franklin, Tenn., to shoot her new video for "Please Come Home For Christmas." Lights, decorations, Christmas trees and an artificial snowmaking machine were brought in for the shoot, which also included appearances by several Special Olympians.
live local music on
Enter your ZIP code to see concerts happening in your area.
Data provided by Zvents
follow msn music