Life notes: Sad news for Clint Black and Little Big Town
A happier milestone coming for Love and Theft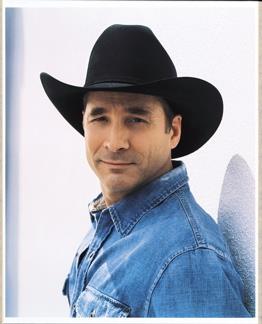 • Condolences to Clint Black (pictured), whose father, G.A. Black (78), took his own life on Dec. 2. The family believes the loss of his wife, Mary Lou, in the last year and a half and his own declining health made the elder Black choose to end his own suffering without giving family or friends any indication that he might do so.
"Our family is devastated by this news," Clint Black said of the tragedy. "We are still in the beginning stages of preparations to honor our father, and at this time, we respectfully ask for privacy until we have had the opportunity to fully process what's transpired."
• Condolences are also extended to Little Big Town's Kimberly Schlapman whose brother in law, Allen Schlapman, was struck and killed by a drunk driver Nov. 21 while in Nashville to visit Kimberly and her family for Thanksgiving. Allen, who lived in Virginia, leaves behind a wife and a 9-year-old daughter.
"This is a part of life that one never imagines or plans for," Kimberly posted on Facebook. "It has been very difficult to accept. Allen Schlapman was an amazing father, husband, brother and son. We will miss him so much. I have been deeply touched by all your well wishes and prayers. Thank you. God has proven himself faithful to us and has given us great peace amidst this horrible tragedy."
• In much happier news, Eric Gunderson of the country duo Love and Theft has confirmed that the baby he and his wife, Emily, are expecting will be a boy. This will be the Gundersons' first child. The couple wed in April 2010.
"I'm so excited to have a boy," he says. "Emily would be happy either way but I've been secretly planning father/son hunting and fishing trips all along. I might even let him try his hand at guitar, although, you know those musicians are a handful."
live local music on
Enter your ZIP code to see concerts happening in your area.
Data provided by Zvents
follow msn music