Tim McGraw wins final victory over his former record label
Local paper calls the win "a significant victory" for the singer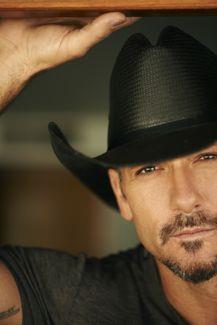 Tim McGraw's lengthy legal dispute with his former record label appears to finally be over. Nashville's daily newspaper, The Tennessean, reports that Tennessee's Supreme Court "has rejected an appeal by Curb Records to re-examine the facts around a contract dispute pitting country singer Tim McGraw against Curb, the Nashville label that discovered him nearly 20 years ago" and later sued him for breach of contract. McGraw countersued the label as the case became increasingly complicated.
"Since Curb has now exhausted its appeal options, the decision represents a significant victory for McGraw," the paper reports.
McGraw has since moved to Big Machine Records, which released its first album from the singer, "Two Lanes of Freedom," earlier this year.
Last fall, a state appeals court upheld a lower court's ruling that McGraw can continue recording music for Big Machine. The Tennessean reports that "the lower court concluded in 2011 that McGraw recording on another label did not cause Curb 'irreparable harm,' as McGraw's former label had contended."
live local music on
Enter your ZIP code to see concerts happening in your area.
Data provided by Zvents
follow msn music