Dierks Bentley On Losing His Father, And Learning The Ropes In Nashville
Bentley Also Shares The Fate of His First Pricey Guitar Purchase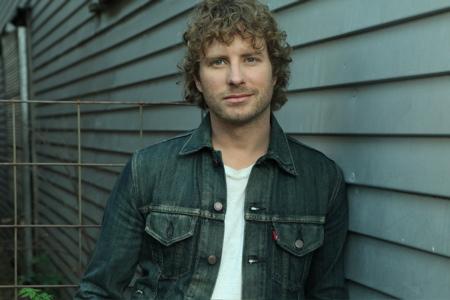 After the recent death of his father, Dierks Bentley says there's one special song that will always remind him of his dad when he plays it in concert. While it wasn't a big hit, Bentley's second single, "My Last Name," was a favorite of the singer's father, Leon, who passed away June 1. The song peaked at No. 17 on the Billboard chart in 2003.
"My dad really loved my song," Bentley tells MSN Music. The singer played it acoustically at a Detroit show a few days after his father's death. "It definitely will be his song from here out," he says. "It always kind of was to begin with, but [it's] a special song for him and now for me."
Bentley also explains why he tweeted a moving photo of his own hand holding his father's hand shortly before the elder Bentley passed away. He says after having to postpone shows and a fan club part at CMA Music Festival, he wanted his fans to understand why he did so.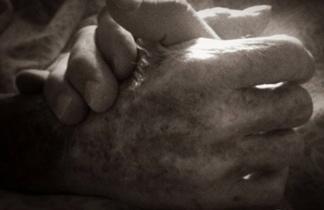 "It's a pretty powerful situation I was in at the time," he says. "I just hate missing shows . . . It's really hard for me to press pause, and I wanted my fans to know [about] what was a real situation going on here. I wouldn't miss a fan club party or a show for the world, but I would for my dad, and certainly what we were going through at that time. So I wanted them to see that picture and really know exactly why we were having to postpone some stuff, and what was going on."
In the same interview, Bentley also spoke about his early days in Nashville, and how he worked his way up to trying to land a record deal.
"I wanted it real bad, but I knew I had a lot to learn," he says. "I didn't move to Nashville thinking 'I'm going to show everyone how good I am.' I moved here knowing there were a lot or really talented people here, and I just needed to put a lot of time in and work and be persistent and determined, and learn and just be around it.
"It was absolutely crazy just to dive off into a town where you don't know anybody and try to chase this dream, but I was just a little more methodical about it," he says. "I didn't want to burn out or try to get my shot too early. I wanted just to learn as much as I could before I started trying to kick down some doors."
Bentley, who recently landed his own signature model Martin guitar, also spoke about the first vintage Martin he ever purchased, and the accident that seriously damaged the pricey instrument.
"I always wanted one," he says of the guitars. "They were always a little out of my price range. But when I could afford one, I realized it's like buying some piece of furniture that's always going to retain its value. The first time I bought one it was a big expense for me."
The instrument in question was a 1971 model D-18, and Bentley used it for the first time on tour with George Strait.
"The road crew was taking the instruments off the stage during a set change and someone knocked my guitar over and snapped the neck in half," he says. "But we glued it back together. I've still got it . . . That particular guitar has a big spot where it's been worn out by somebody with a big belt buckle [who] spent a lot of time playing a dancehall somewhere, so it has a good story to tell."
Are you sure you want to delete this comment?
live local music on
Enter your ZIP code to see concerts happening in your area.
Data provided by Zvents
follow msn music